SHS Graduation.... It's Almost Time!!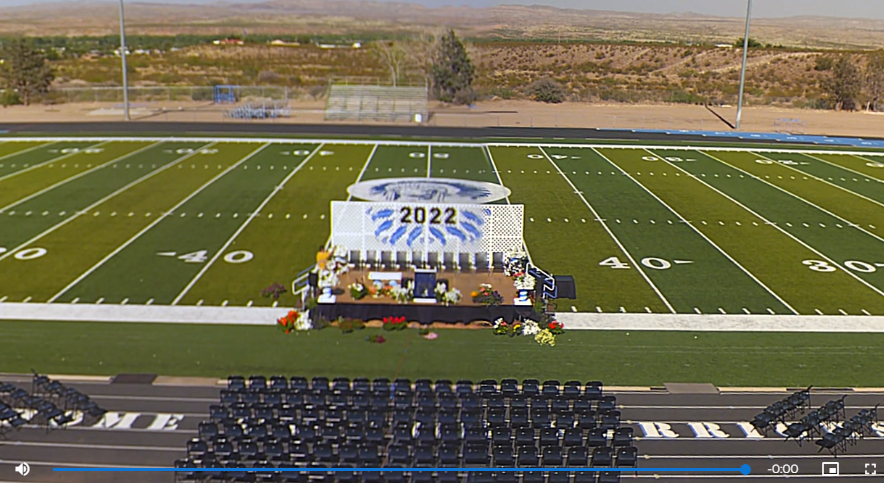 SHS Graduation starts at 7:00 pm @ Eddie Castaneda field at Socorro High School. Graduation can be live streamed; link can be found at the top of
www.socorroschools.org
.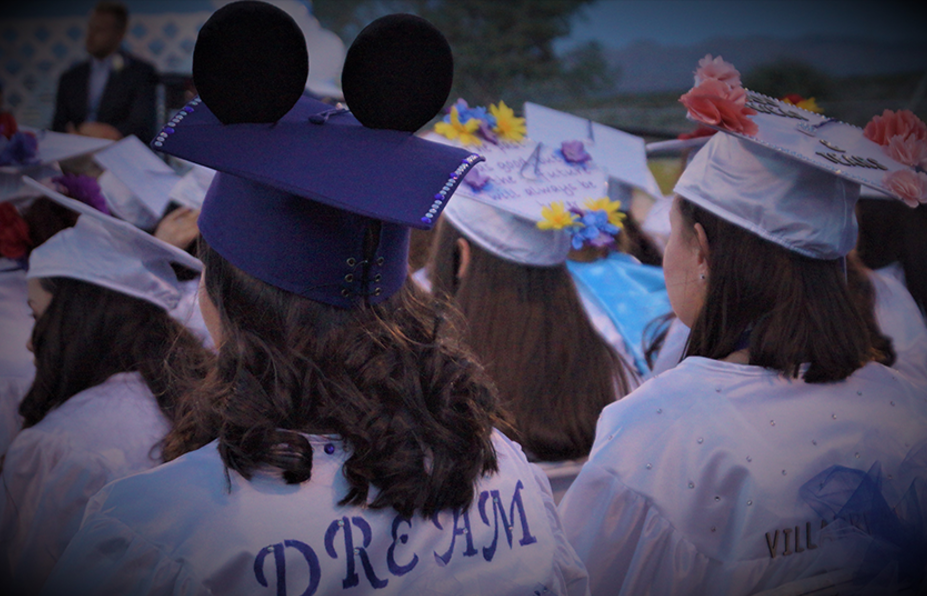 Hello SCS Family! SHS Student Body President, Moises Castillo, is organizing a food drive for people affected by the NM Wildfires. Non-perishables and canned goods will be collected at Parkview Elementary, Socorro High and District Office. The collection will run 5/17-5/26 (Parkview will only run through 5/25).

This #warriorwednesday SCS wants to recognize K'Lynn Crespin, an educational assistant at Midway Elementary. K'Lynn attended Socorro Schools throughout her educational career. Starting as a student at Midway Elementary from Kindergarten through fifth grade. She then went on to Sarracino Middle School, and to Socorro High #classof2016. K'Lynn goes above and beyond, for the students and staff of Midway. She plays a huge role in ensuring a kind environment as she organizes the Bucket Filler program for the school. She always goes out of her way to help out during our family nights. Currently, K'Lynn is attending courses at the University of New Mexico where she is studying to become a teacher. K'Lynn is a true asset to our district and a key to what makes Midway amazing!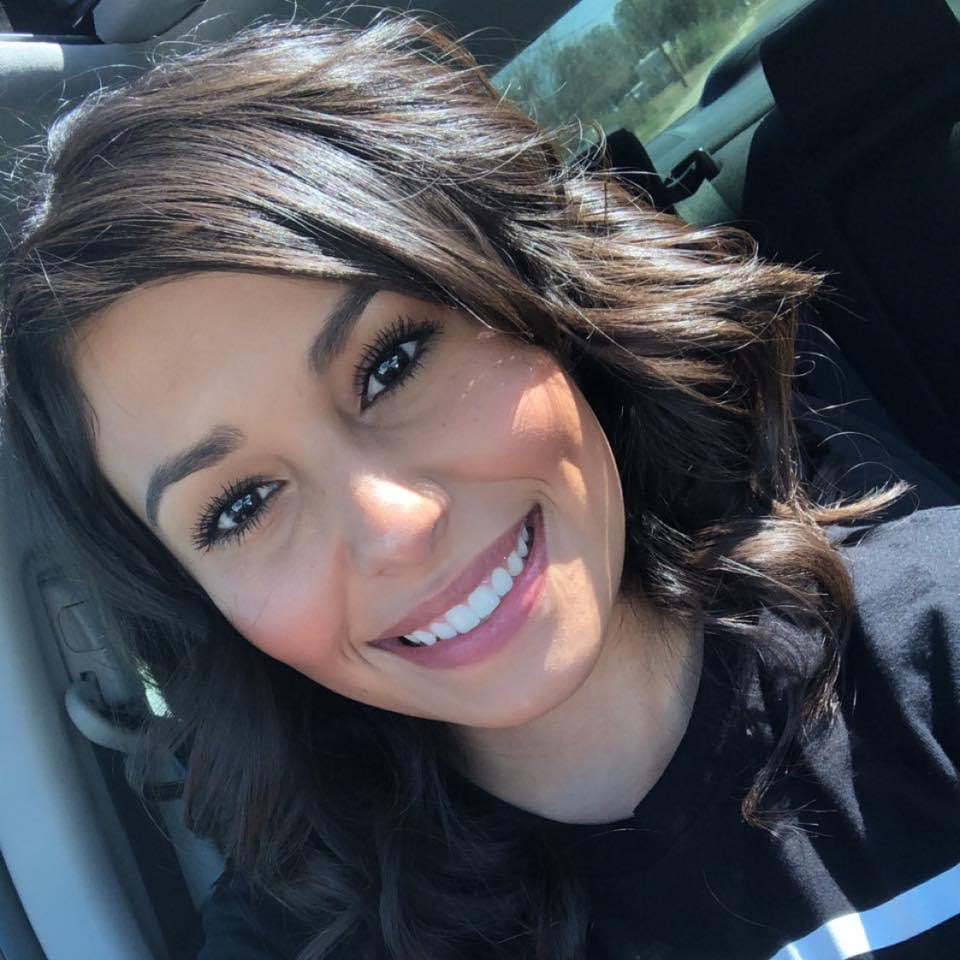 SHS Theater presents Clue!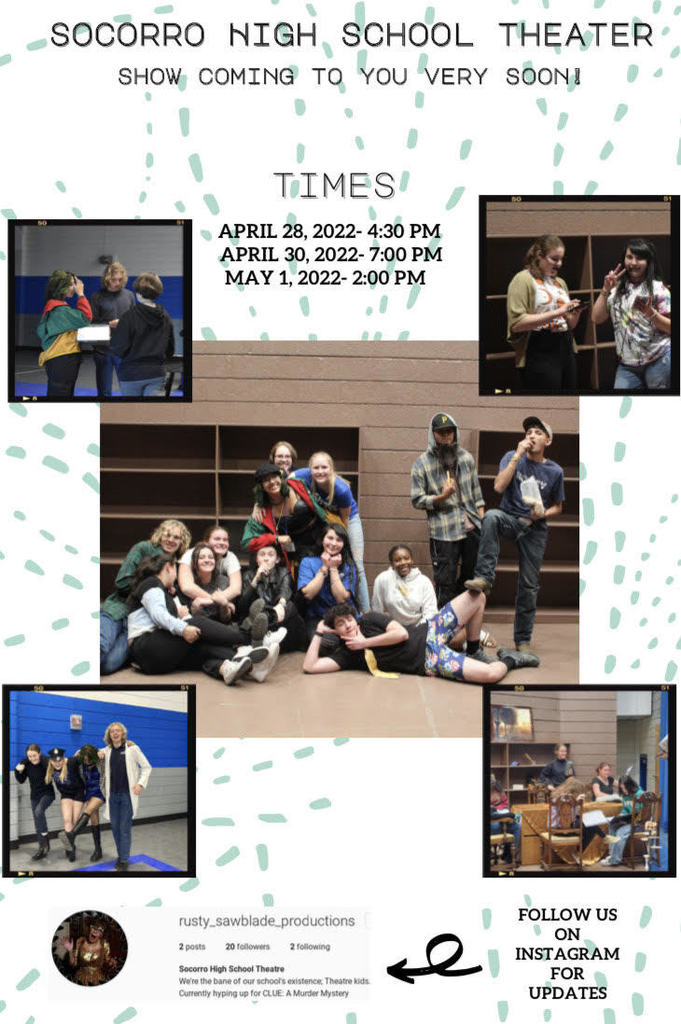 This #warriorwednesday SCS would like to introduce Diana Kent-Hoke, EA at Parkview Elementary. Diana is a #shsgrad and attended college at New Mexico State University, studying for a degree in Ballroom Dance Education. With an extensive history in theater, dance, and music, she has participated as cast and crew in several Community Theater/Band productions, Missoula Children's Theatre shows, and spent three years performing and competing with the NMSU DanceSport Company (the university's ballroom dance team). Having been born the sixth child in a family with eleven kids, she has spent a majority of her life surrounded by children of various ages. Working at Parkview has now inspired her to go back to school to complete her degree credits in education so she may continue to teach.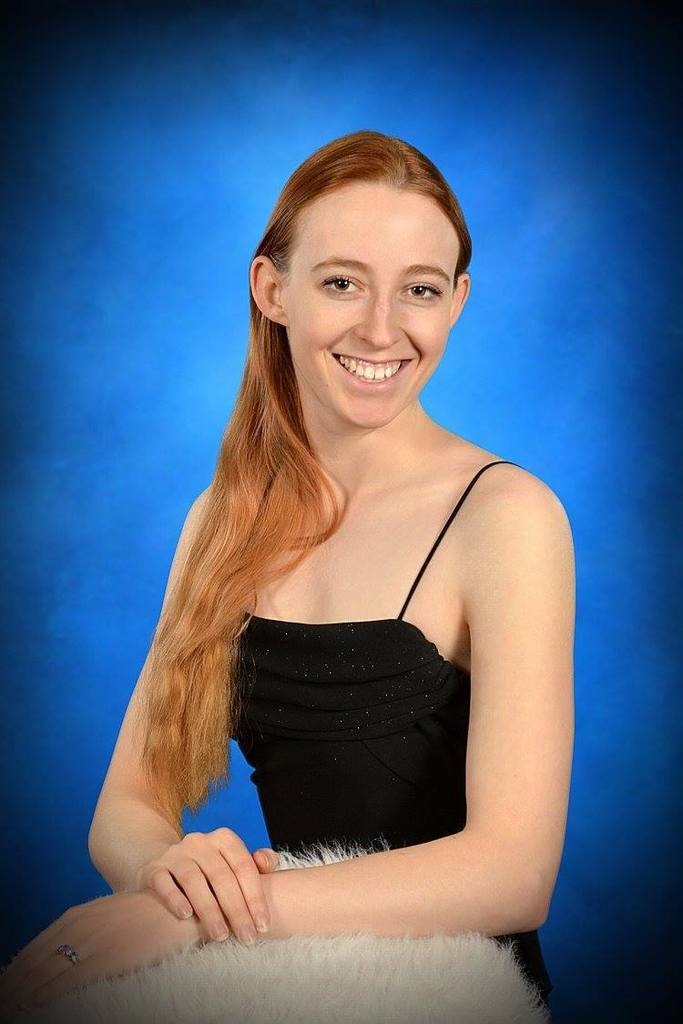 This #warriorwednesday SCS is recognizing Waren Mendoza, Science Teacher at SMS. Mr. Mendoza is originally from Tiaong, Quezon in the Philippines and joined the District in September of 2019. He is really enjoying his time teaching Earth ad Space Science and goes out of his way to make his classes exciting and fun by incorporating lots of hands-on activities and projects. SCS is lucky to have such a dedicated and invested educator. Thank you for all you do!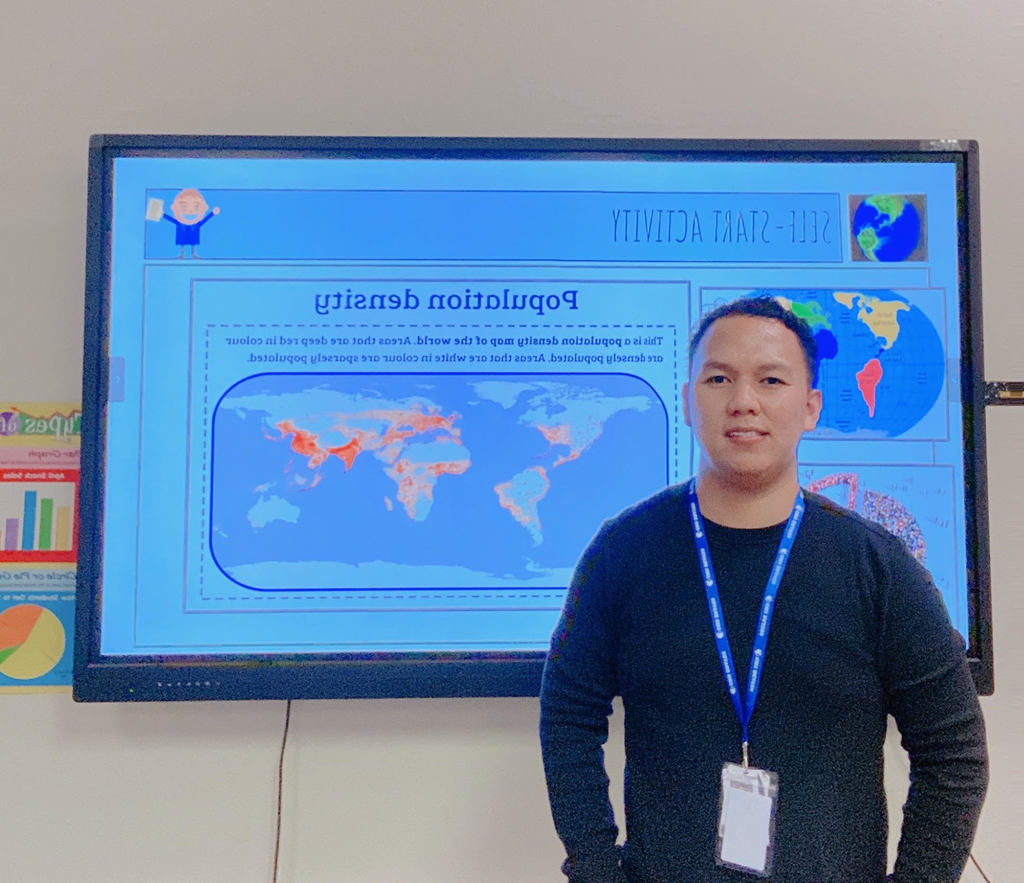 This #warriorwedneday SCS would like to introduce Alfonso Otero, Assistant Principal and Interim AD at SHS. Al graduated with a Bachelor's Degree in Education at Emporia State University and a Master's Degree in School Leadership. Upon completing Post-Secondary Education, he served in the Army as a Signal Analyst (Military Intelligence) with the Big Red One at Fort Riley, Kansas. He is in his 26th year in education, with 21 years teaching art and the other five in administration at the secondary level. We look forward to Al using his experience to support our students, teachers, and community. Please help us welcome Mr. Otero!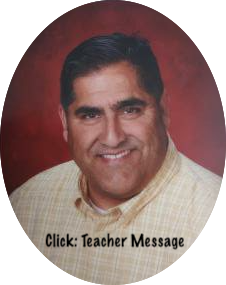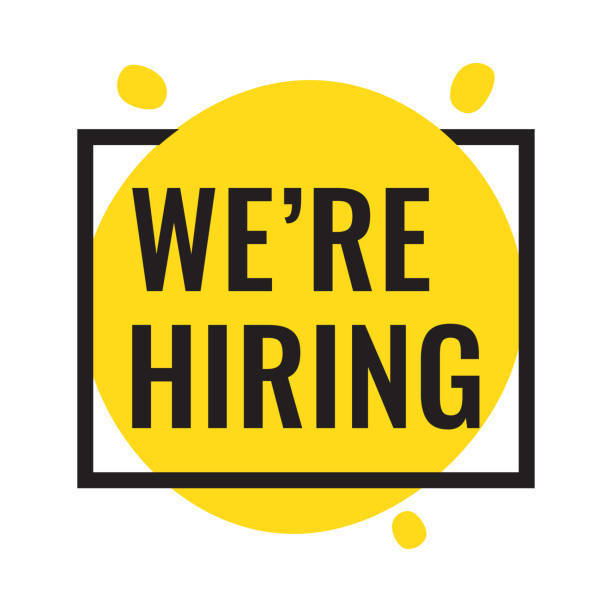 This #warriorwednesday SCS would like to introduce Jackie Muncy and Samantha Vivian-Gonzales; the Coordinator and Navigator for the District's new Project AWARE Program. Project AWARE will provide a broad scale of mental health and wellness services and training across all schools within Socorro Consolidated Schools Distract by promoting healthy development of school aged youth and preventing violence. The priority is to develop and implement a comprehensive plan of culturally competent and developmentally appropriate evidenced-based school - and community- based Mental Health Services. These services will be provided by a team providing prevention and treatment services. This school based team will ensure wrap around care of youth and families within Socorro Consolidated Schools. #raisingthebar #socorroproud #ProjectAWARE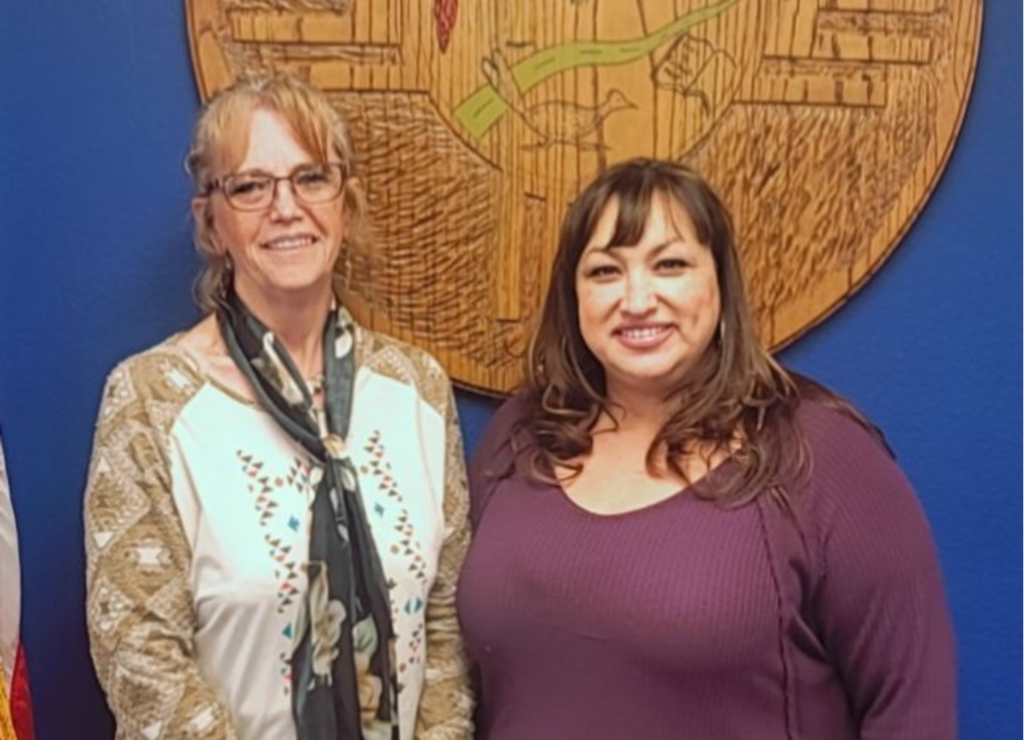 It's #warriorwednesday and today we would like to recognize Ruben Gonzales, a District Maintenance Worker. Ruben has worked for several years at SCS as a sub in the Food Service and Operations Departments and joined the Maintenance Department fulltime in 2021. Ruben is a hard worker and always willing to pitch in no matter the task. Ruben is an #shsgrad #classof1999.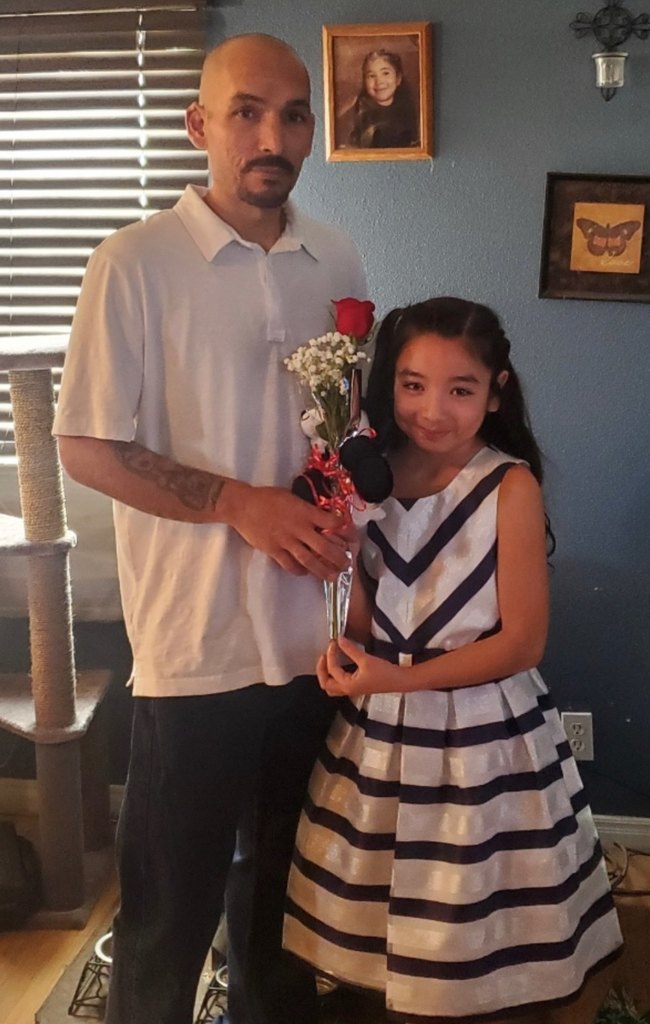 PUBLIC BUDGET FORUM NOTICE The Budget Sub-Committee of Socorro Consolidated Schools' Board of Eduction is hosting an open budget forum on Tuesday April 5, 2022 beginning at 5:30pm. The meeting will be held at 700 Franklin Street in Socorro, NM. The purpose of the meeting is to solicit discussion and input from parents and community members regarding the Fiscal Year 2223 Budget.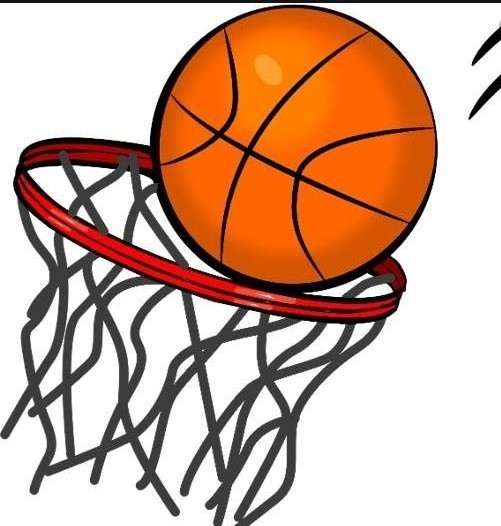 His #warriorwednesday SCS would like to recognize Cody Johnston, SHS Senior #classof2022 and Student Worker in our Transportation Department. Cody helps the department in various ways including working dispatch, IT support, washing buses, keeping the shop organized, and creating student bus passes. He is a hard worker and always willing to step in and help; during the school closures he worked with the District to help deliver student meals. Cody is also very active in extracurricular activities, including Swim, Soccer, Track, Student Council, Newspaper, Science Olympiad and a youth swim coach in the summers. After graduation Cody plans to pursue a degree in Computer Science. Cody is an amazing young man with a bright future ahead of him! Thank you Cody!!! #educatenurtureinspire #onceawarrioralwaysawarrior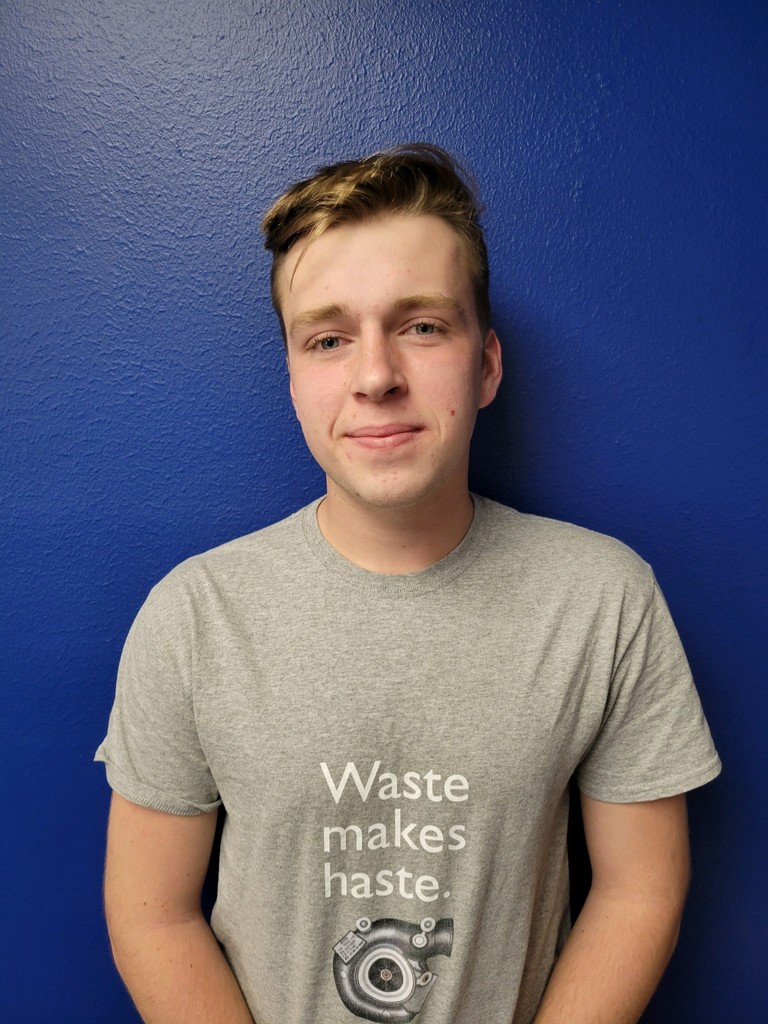 Socorro Consolidated Schools is happy to announce a partnership with the City of Socorro and the County of Socorro to provide security resource officers at our middle and high schools. We are excited about this new partnership and the safety and security it will provide to our students. Thank you to both of these entities for helping us with these needs!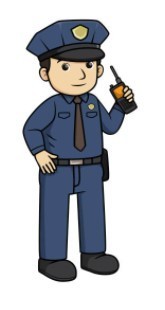 This #warriorwednesday SCS would like to recognize Kristen Griego, a Speech-Language Pathologist in our Special Services Department. She works primarily with elementary age students in our district and is a member of the Early Childhood-Child find team who helps to screen very young children for any delays that would require early intervention and specialized instruction. She is a dedicated therapist who strives to stay abreast of new ideas and therapy trends.She keeps students as the focus, and is an amazing team member and we are grateful to have her. Oh and by the way, she makes amazing t-shirts and designs as a hobby!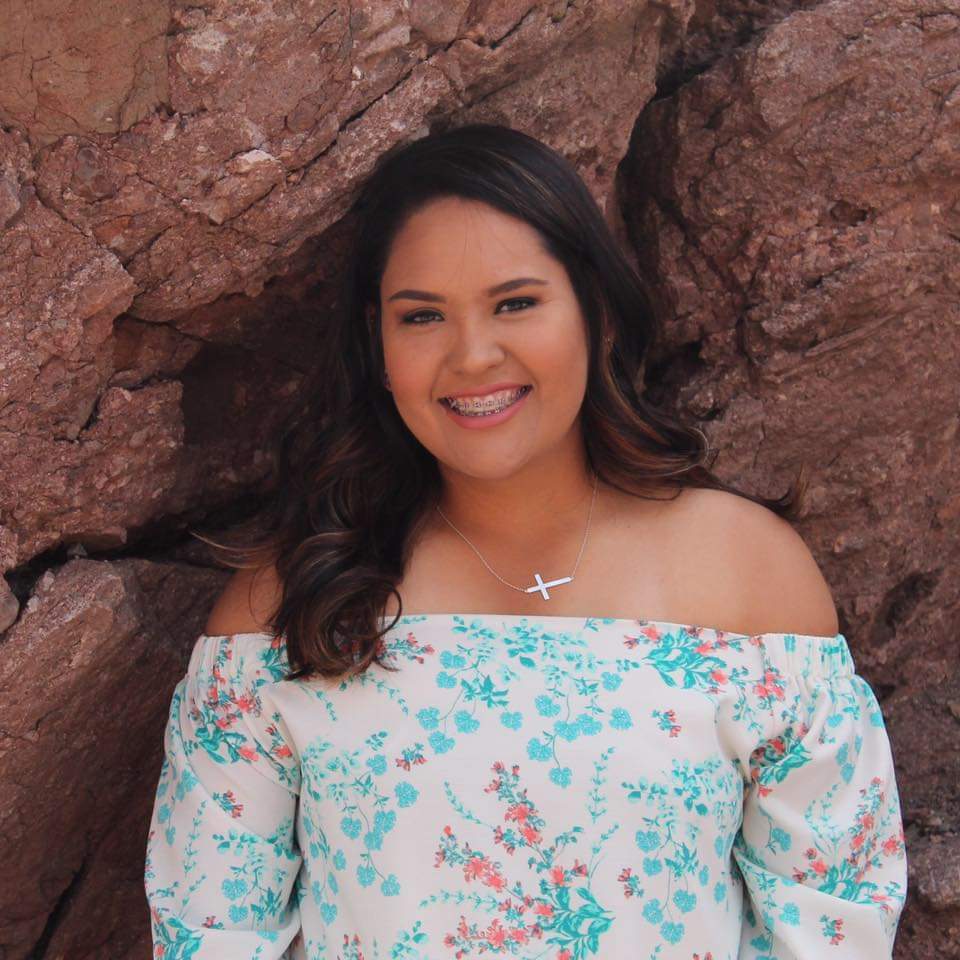 Special Board Meeting - Monday, February 21, 2022 at 5:30 pm, Central Office Board Room. Topic of discussion is the new guidelines for Masks.
Thank you to our amazing counselors and social workers! Camelia Herrera, Dawn Shores, Monique Davis, Frances Fuller, Pete Candelaria, and Carl Quintana all make Socorro Schools a great place for students! Thank you!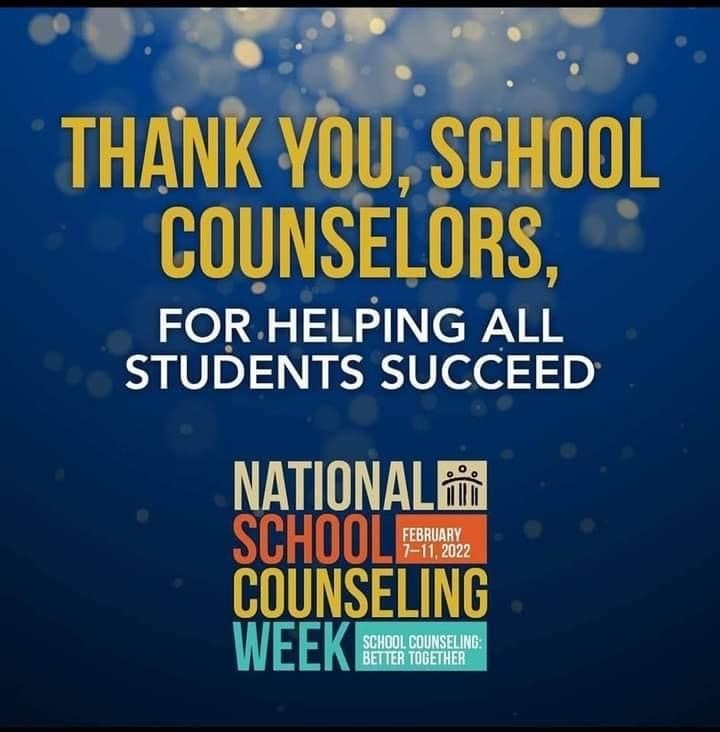 This #warriorwednesday SCS would like to recognize Victoria "Tori" Baca, the nurse assistant at San Antonio Elementary. Tori, is probably best known for her singing. She grew up in a musical family and has become quite the celebrity performing in many local venues over the years. What you might not know about Ms. Tori is that she has been working with Socorro Consolidated Schools for about eleven years. Prior to moving to San Antonio, she has worn many hats. Tori started out as a classroom assistant. From there, she went on to share some of her other talents and interests as she taught physical education. Ms. Tori also taught "Zumba Kids" to all the kindergarten through fifth grade students at Parkview Elementary. She has shown her tenacity and willingness to work hard and do her job the best she can since day one. Tori is not the kind of person that will sit and wait to be asked. She is very eager to step up and step in whenever and however she can. Ms. Tori also shares her passion for fitness outside the school setting. She spends her evenings helping others help themselves as a personal trainer and fitness coach. She teaches Zumba classes as well as a high intensity fitness class several times during the week. Hats off to you Ms. Tori!