Due to the power outage at SHS, students are being sent home now. Bus service will operate at the regularly scheduled time. For students who need to ride the bus, they will be kept in study hall until the busses arrive at their regular time.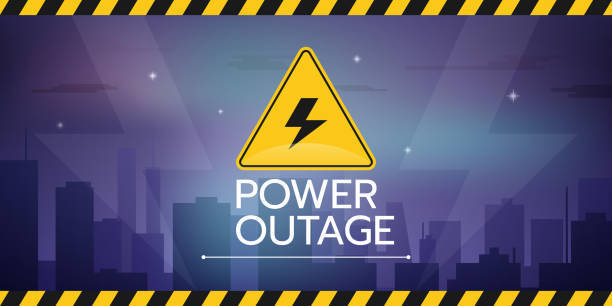 Good morning SCS Family! Today is the deadline to register to vote in the November 2, 2021 election. The District has 3 board positions and a bond question on the ballot. Early and Absentee voting begins today, and the last day to vote early is October 30, 2021. Early and Absentee Voting will take place at Socorro County Courthouse (200 Church Street Socorro, NM) and the alternate early voting site is the Magdalena Senior Center (500 9th Street Magdalena, NM). Polling locations for the November 2nd election are listed in the attached image. We will reshare some informational videos on the bond question today. Please get out and vote! Our students and staff appreciate your support!!!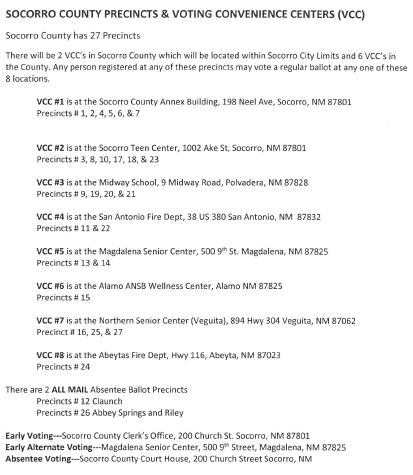 It's #warriorwednesday and today SCS is recognizing Jaron Contreras, SMS Educational Assistant currently teaching History. Mr. Contreras is a Warrior through and through! He has worked at SMS for over 7 years, and continues to be an extremely important part of the school. Splitting his time as a teacher, coach, and parent, there is never a dull moment for Coach Popeye! We appreciate him and look forward to his continued support and service in our community. Thank you! #onceawarrioralwaysawarrior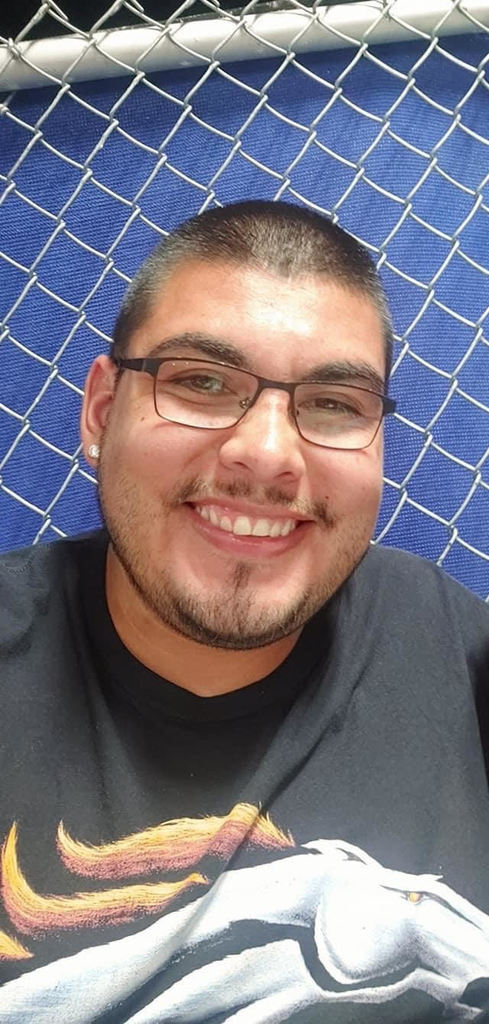 The Socorro Consolidated School District is seeking applicants to serve on our District Equity Council. The Equity Council is guided in process by PED in every school district in the state as part of the Yazzie Martinez lawsuit and is tasked with ensuring equity for specific groups of students including: low income students, English Language Learners, Native American students, and students with disabilities. The council was formed in March 2020, but due to COVID and other circumstances we have lost some of the originally identified membership. The council is in need of voices that are representative of these identified groups in order to move forward and achieve our goals. If you would like to be considered to serve on the Equity Council, please submit a letter of interest to
ffuller@socorroschools.org
by 5:00 PM on October 1, 2021 . In your letter of interest, please include the following: --Which of the identified groups do you believe you represent and why? --What is your interest and/or experience in understanding dimensions of diversity and the impact that diversity and difference can have on student experiences? What is your understanding of the challenges faced by underserved individuals in all four categories? What do you believe staff, students, and community can do to eliminate barriers for underserved students to ensure equitable opportunity for advancement and participation? --How would you describe your advocacy style? What advocacy experiences have you had, especially in relation to these or other vulnerable populations? If you would like to be part of the council and need assistance with this application process, please call Frances Fuller at 575-838-2543.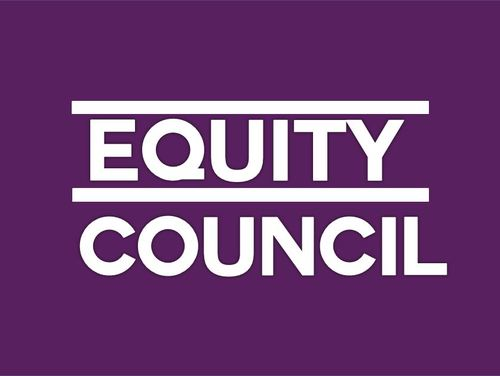 We want to wish the best of luck to our students competing in the Socorro County Fair and Rodeo this weekend!

Have a great Labor Day!