Happy New Year from SCS to each and everyone of you in our Warrior family! Looking forward to more success in 2023! #GoWarriors🏹🏹🏹

We would like to use this #warriorwedneday to wish all of our students and staff a safe and happy Winter Break. Tomorrow, 12/22/22, is the final school day before break begins and students will return on 1/9/23. SCS students can call 575-838-2543 at any time for supports, including social emotional and food or clothing needs. We can't wait to see everyone in the new year! #educatenurtureinspire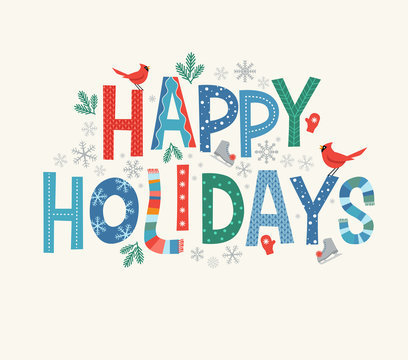 The #warriorwednesday SCS would like to recognize Laurie Capps, our Gifted/IEP Facilitator. This is Laurie's 5th year with the District and her 24th year in education. This year she was asked to take on additional duties as the IEP Facilitator for 6th and 7th grade students. She accepted without hesitation and these new duties have highlighted her strong organization skills, vast knowledge, attention to detail and solid work ethic. Laurie has been married to her husband Jimmy for 41 years and together they have 3 sons and 6 grandchildren. In addition to spending time with her family, she enjoys baking, crafting and scrapbooking. Thank you Laurie for supporting our students! #educatenurtureinspire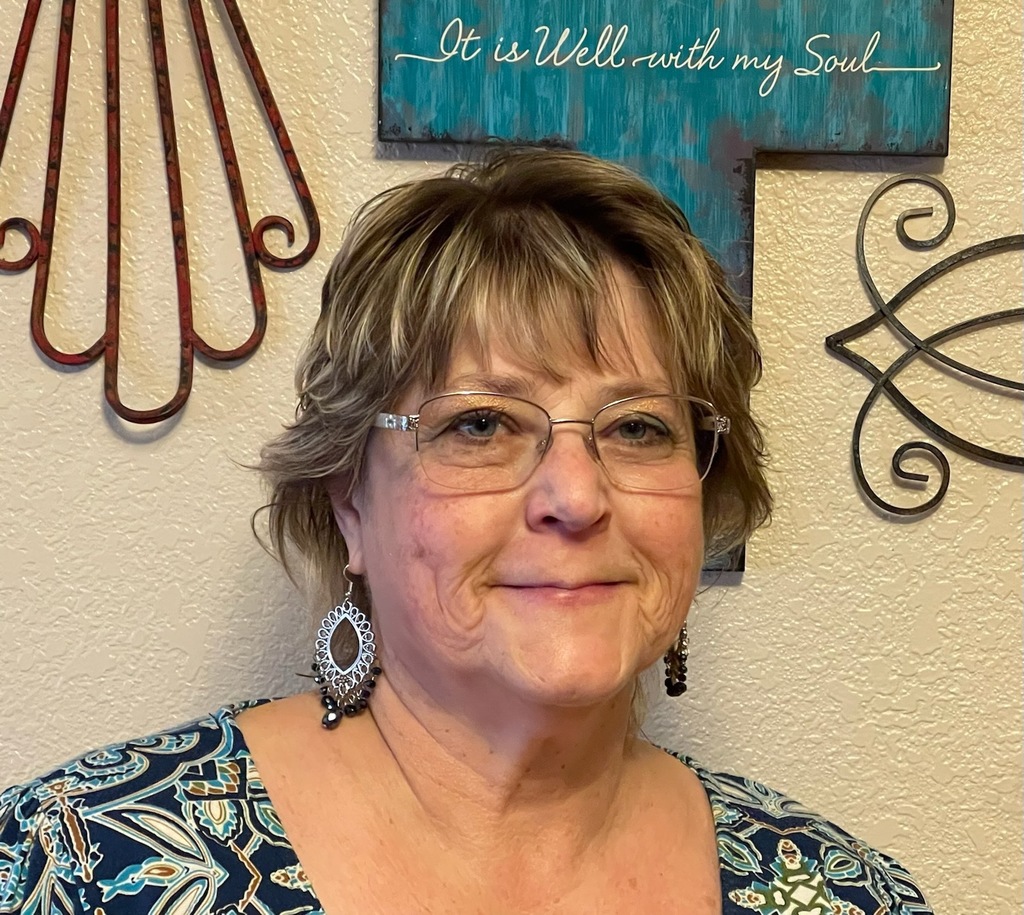 Today is #warriorwednesday and we would like to recognize Denise Cannon, SCS Assistant Superintendent/Federal Programs Director. Denise is in her 6th year with the District and her 31st year in education. She has previously worked as a teacher, academic coach, assistant principal and principal. She loves to cook and spend time with her children and grandchildren. Denise goes above and beyond every day for the staff and students of SCS, and is always looking for ways to improve. She is level-headed and thinks through her decisions to ensure that the best choice is being made for the entire District. Thank you so much for everything you do, we are blessed to have you! #raisethebar #buildrespectfulrelationships #fosterpositivemindsets #demonstrateprofessionalism #educatenurtureinspire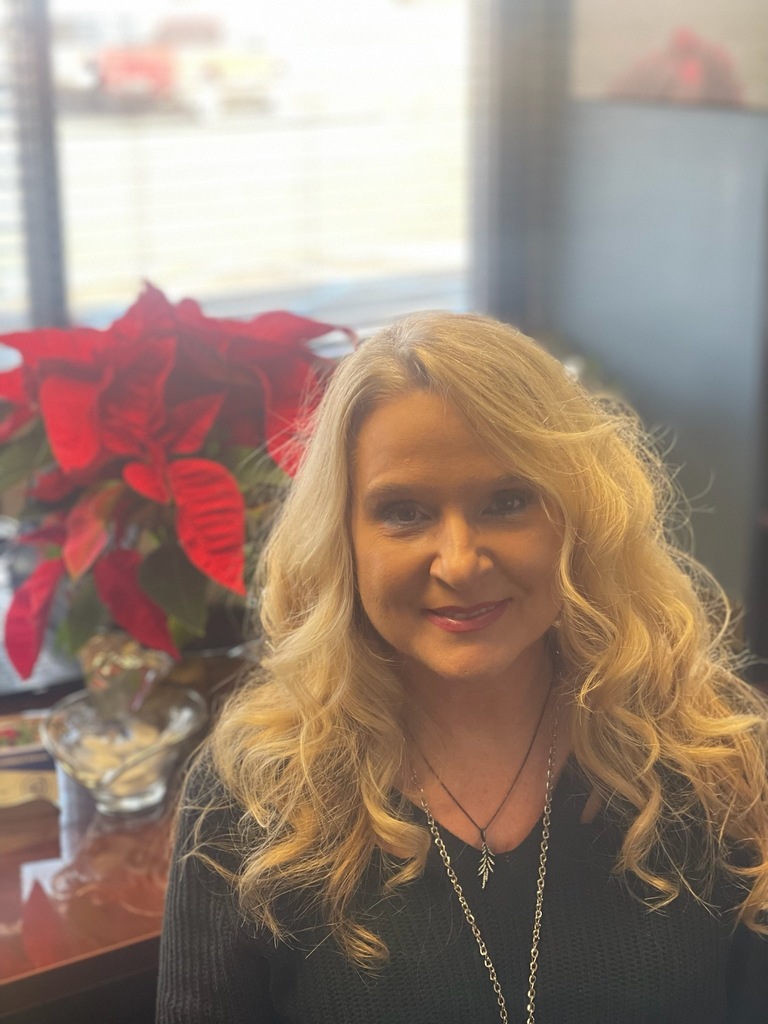 All childhood vaccines are currently available at the Los Lunas Public Health office Monday, Tuesday, Wednesday, and Friday mornings by appointment. Los Lunas Public Health Office 445 Camino Del Rey Suite A Los Lunas, NM 87031 ph:(505) 222-0960 fax:(505) 222-0988

Great opportunity for our students!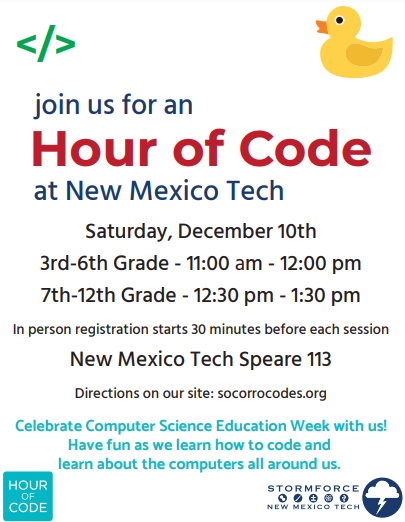 This week's #warriorwedneday is Madalyn Vaiza, Administrative Assistant at San Antonio Elementary. Anyone that has ever been to San Antonio Elementary, called SA on the phone, or has ever had the pleasure of meeting Madalyn finds it as no surprise that the staff of San Antonio overwhelmingly voted for Madalyn to be their staff member of the month! Madalyn always greets you with a smile and a listening ear! Ensures that her school is set and ready for any occasion! She does so much for the entire school! Thank you Madalyn for all you do and for being such a wonderful person! #onceawarrioralwaysawarrior #educatenurtureinspire

This #warriorwednesday SCS would like to express our gratitude for all of our staff, students and families. We are so lucky to have all of you and hope that you all have a great Thanksgiving break! #thankful #educatenurtureinspire #onceawarrioralwaysawarrior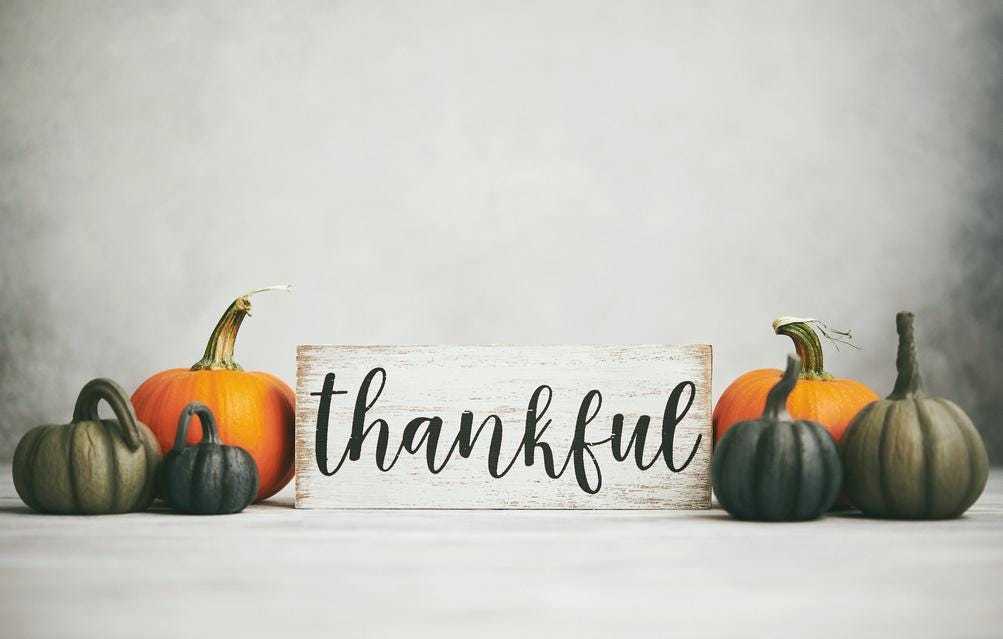 From SCS Health Office: To obtain your shot record, go to VaxViewNM.org You need the following information: Patient's name - (your child's name or your name) Date of Birth Cell phone number or email address If you are unable to access your shot record, contact your provider, your local public health office, or call NMSIIS help desk at 833-882-6454
When one season ends, another begins! Warrior basketball, wrestling, and swim gets rolling as early as this week! Here are the schedules for the basketball and wrestling. ALL HOME EVENTS FROM NOW ON WILL BE DIGITAL TICKETS ONLY. NO CASH AT HOME EVENTS. Tickets can be purchased in advance here or with card at the door:
https://gofan.co/app/school/NM8137
You can also purchase a season pass that will get you into all home events for the winter for only $60!!!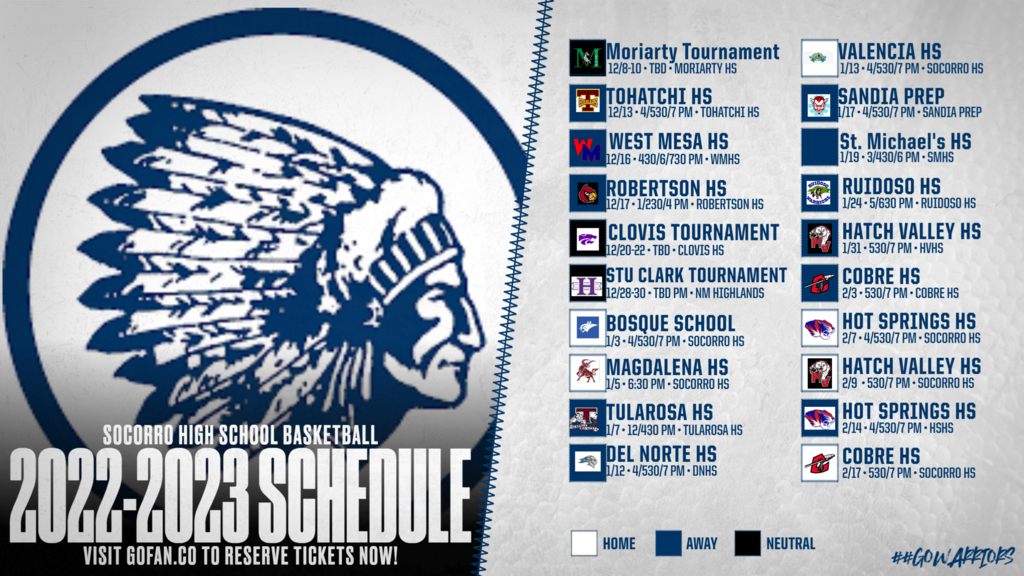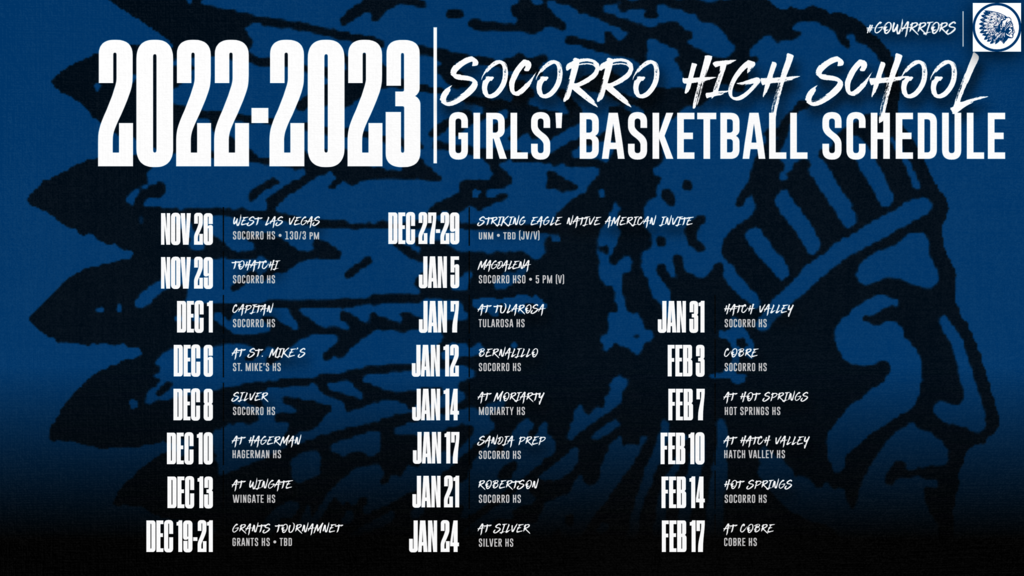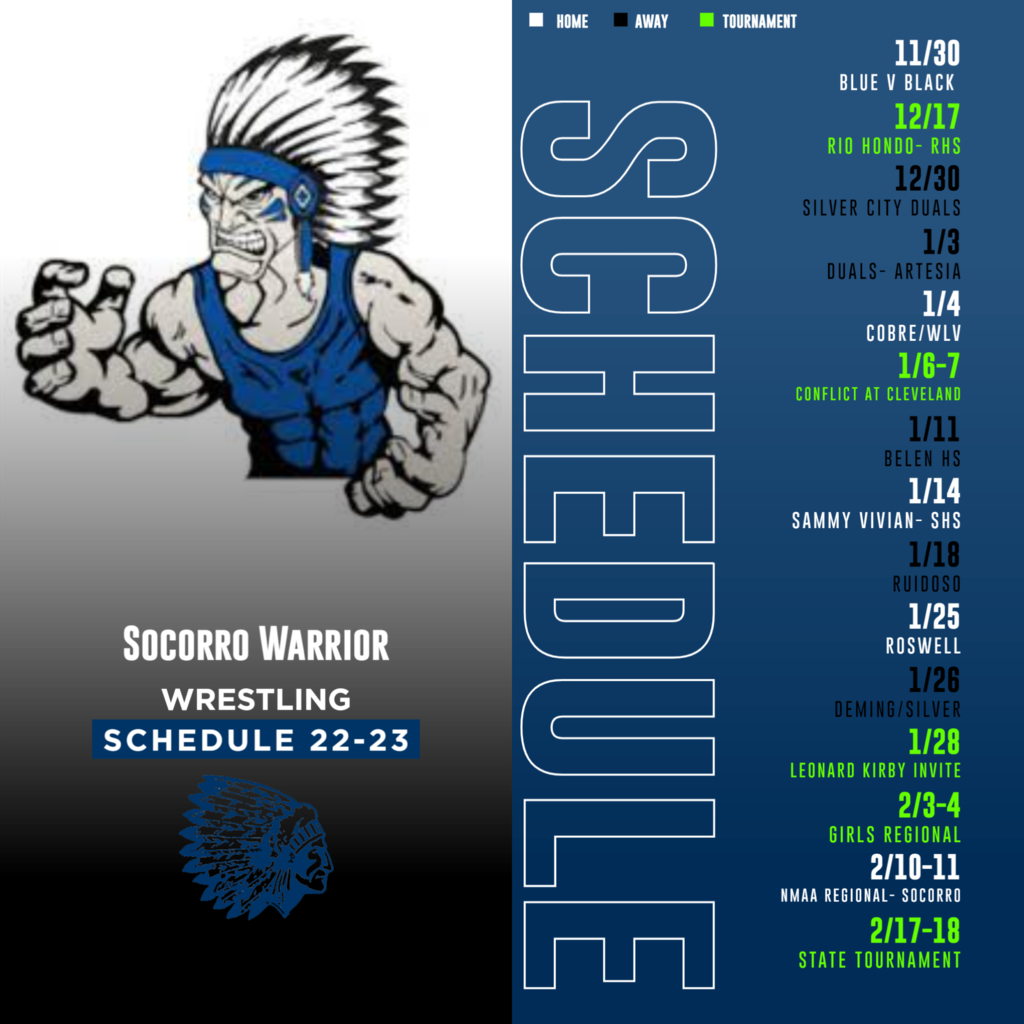 This #warriorwednesday SCS would like to thank our food service workers. We appreciate the hard work they put in all year to feed our students, and are so grateful for the extraordinary effort that they put in for our annual Thanksgiving lunch tradition. Thank you so much, SCS staff and students are lucky to have you!!! #raisethebar #educatenurtureinspire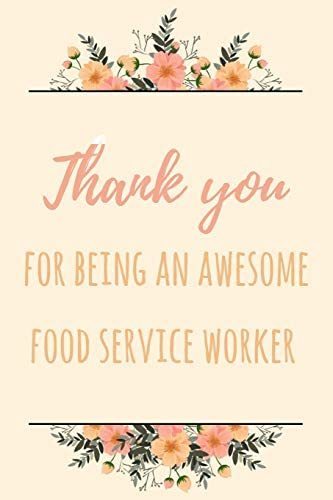 This #warriorwednesday, Socorro Consolidated Schools would like to recognize Alison Bjerke, STEAM Teacher at all three of our Elementary schools. Alison has been with the District for 3 years throughout her 7 year career. Alison goes above and beyond daily for the students of Socorro Schools, as she provides creative experiences (weekly) in the areas of science, technology, engineering, art, and math. Alison is passionate about giving her students the best she has to offer every day! She is always willing to lend a helping hand. The staff and students of SCS have been lucky to have such an amazing teacher!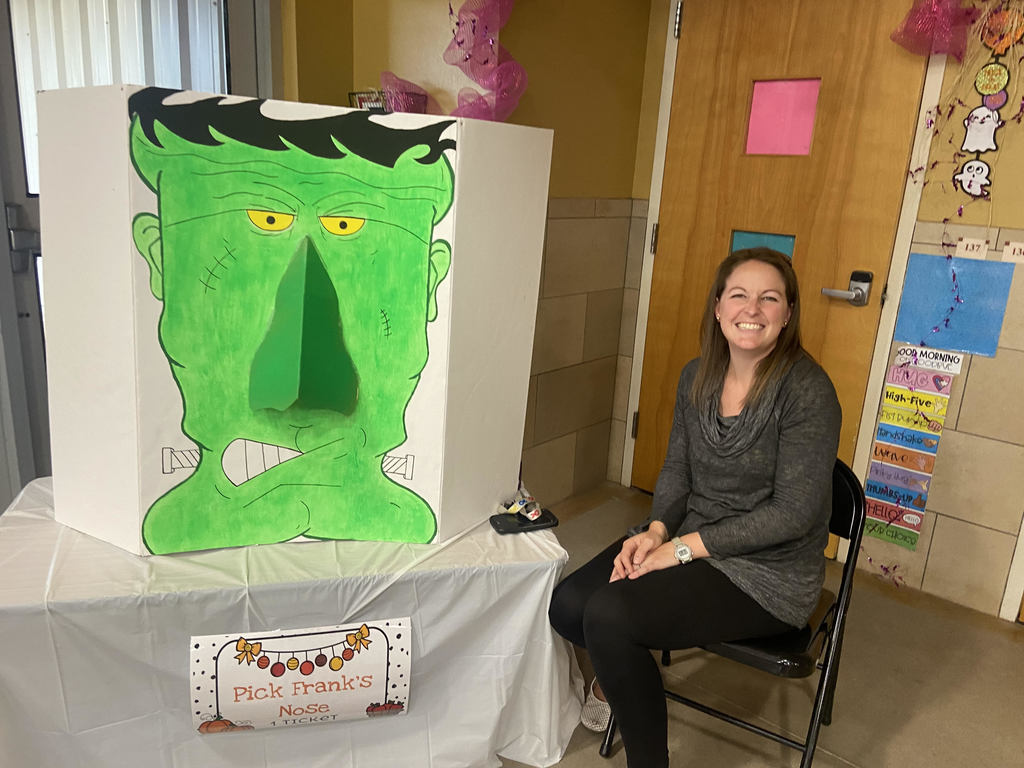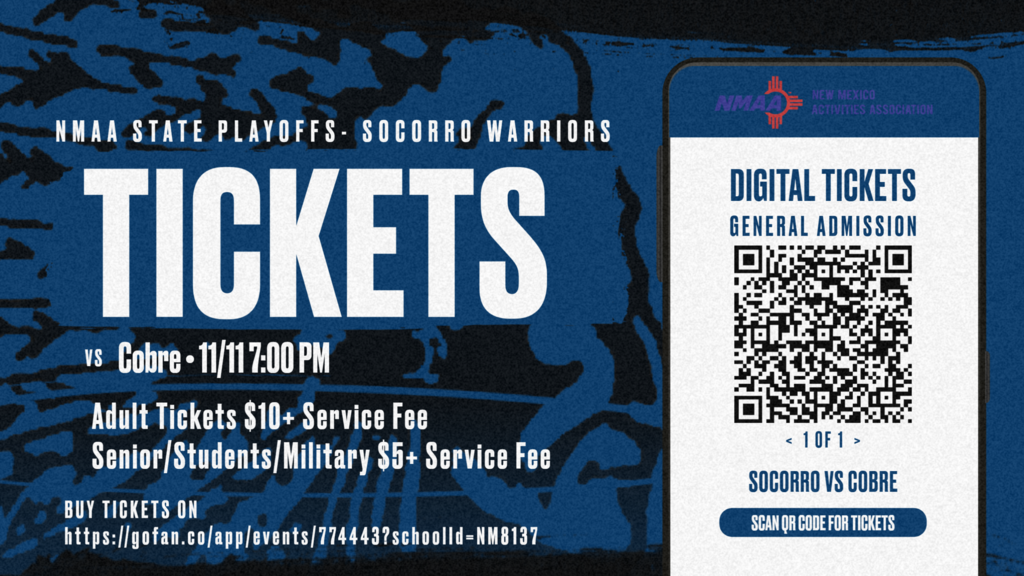 This week's #warriorwednesday is Holly Hemminger, a special education social worker housed at Parkview Elementary. This is Holly's 1st year with SCS, but she has been a licensed social worker since 2017. Most of her career she has worked with children, youth and their families but her heart has always been with the "littles" so she is excited to be in the position she is in! Holly, her husband and 2 children (Waylon and Melody) are happy to be in Socorro and are looking forward to making memories in their new community. Please help us to welcome Holly to our SCS family!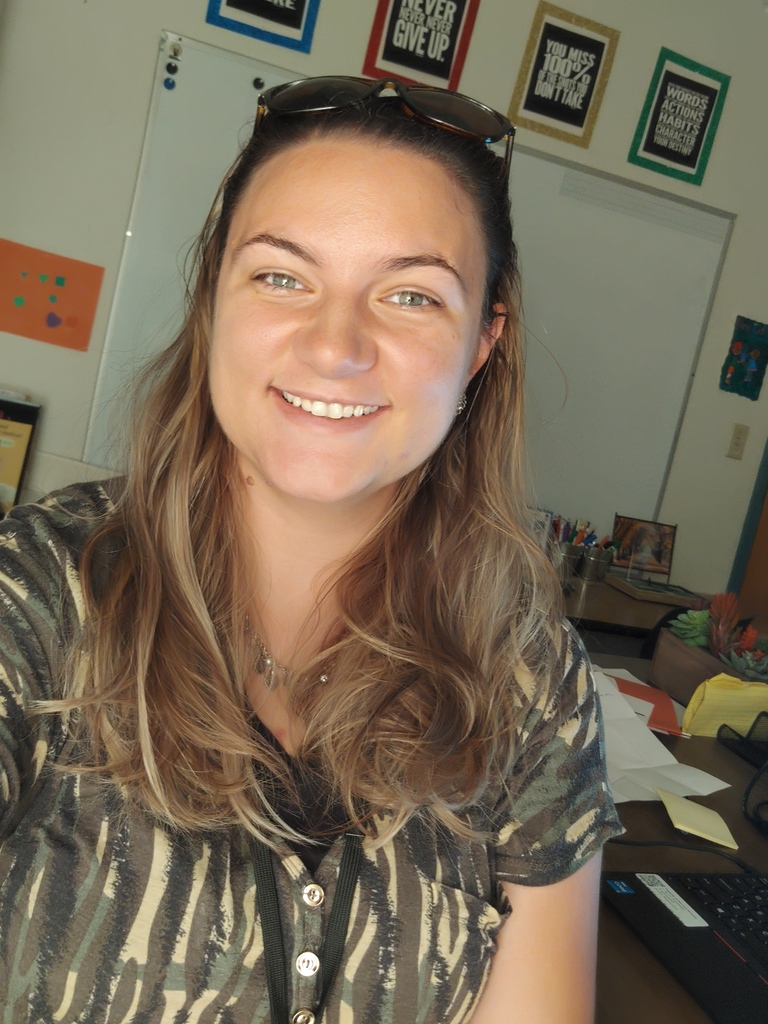 SHS Swim has started practicing for the 22-23 season! Practices are from 6-8 pm at the NM Tech Pool. There will be a parent meeting this Friday at 6 PM in the GRADS bulding.
Join community leaders and members from across Socorro County for a working summit — come together to answer:  What is the 100% Socorro Initiative?  What is the data behind the initiative?  What actions are being taken right now?  What can we do next?  What does 100% Socorro actually look like? Friday, November 18 · 8:30 am–2:30 pm New Mexico Tech Fidel Ballroom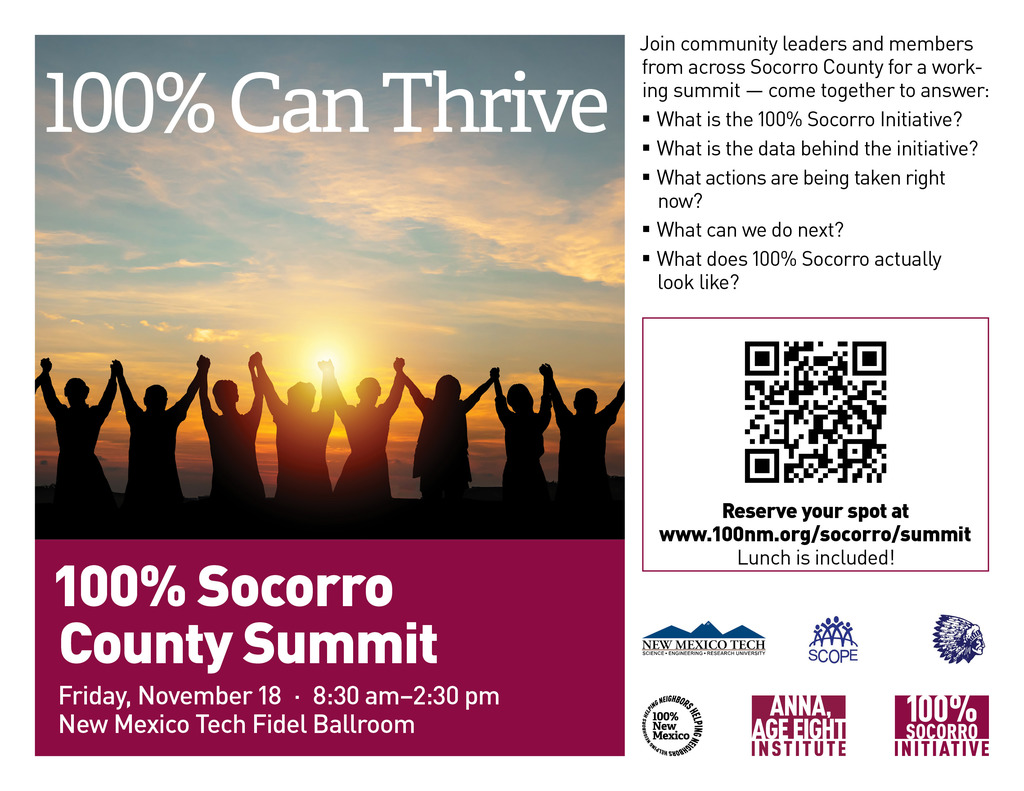 SHS and SMS parents, Students cannot wear costumes or face paint on Halloween day, Monday, October 31. We also ask that students not bring their candy after Halloween. Thank you for your cooperation.

Happy #warriorwednesday! Today we would like to introduce Luz Padilla, Attendance Admin Assistant at SMS. This is Luz's first year with SCS. She is an #shsgrad #classof2005 and proud mother of 5. She is always smiling and very kind to staff and students alike. Her positive attitude is a true asset to SCS. #educatenurtureinspire #onceawarrioralwaysawarrior #demonstrateprofessionalism #buildpositiverelationships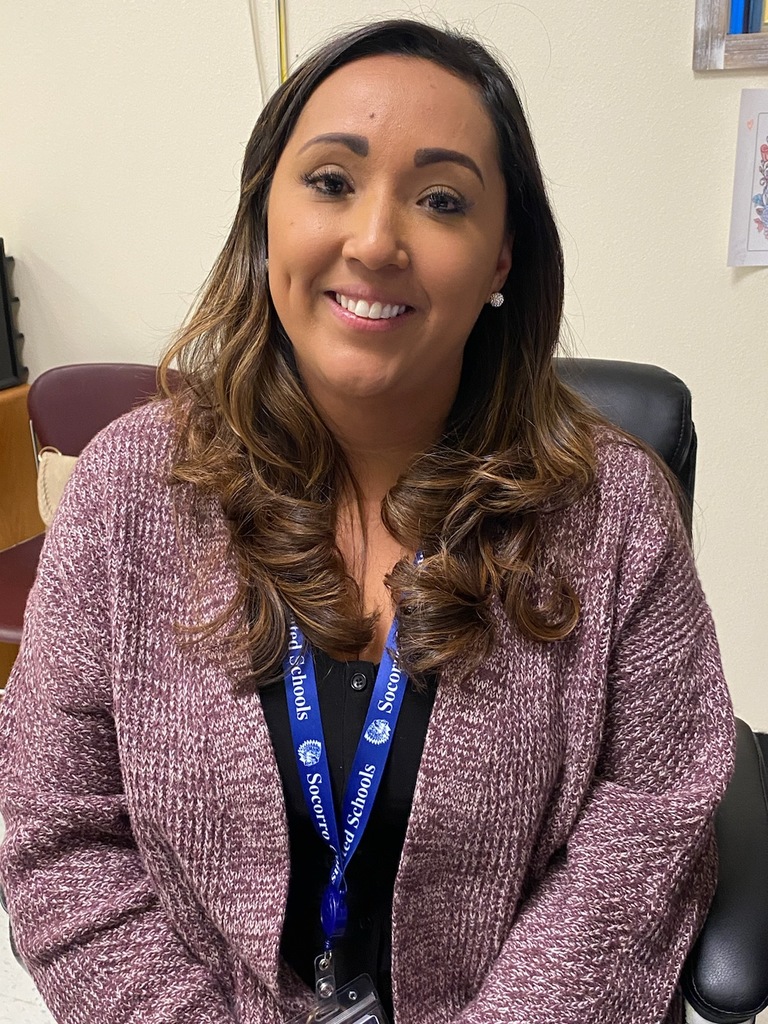 SHS Open House Wed, 10/26 530-7 PM!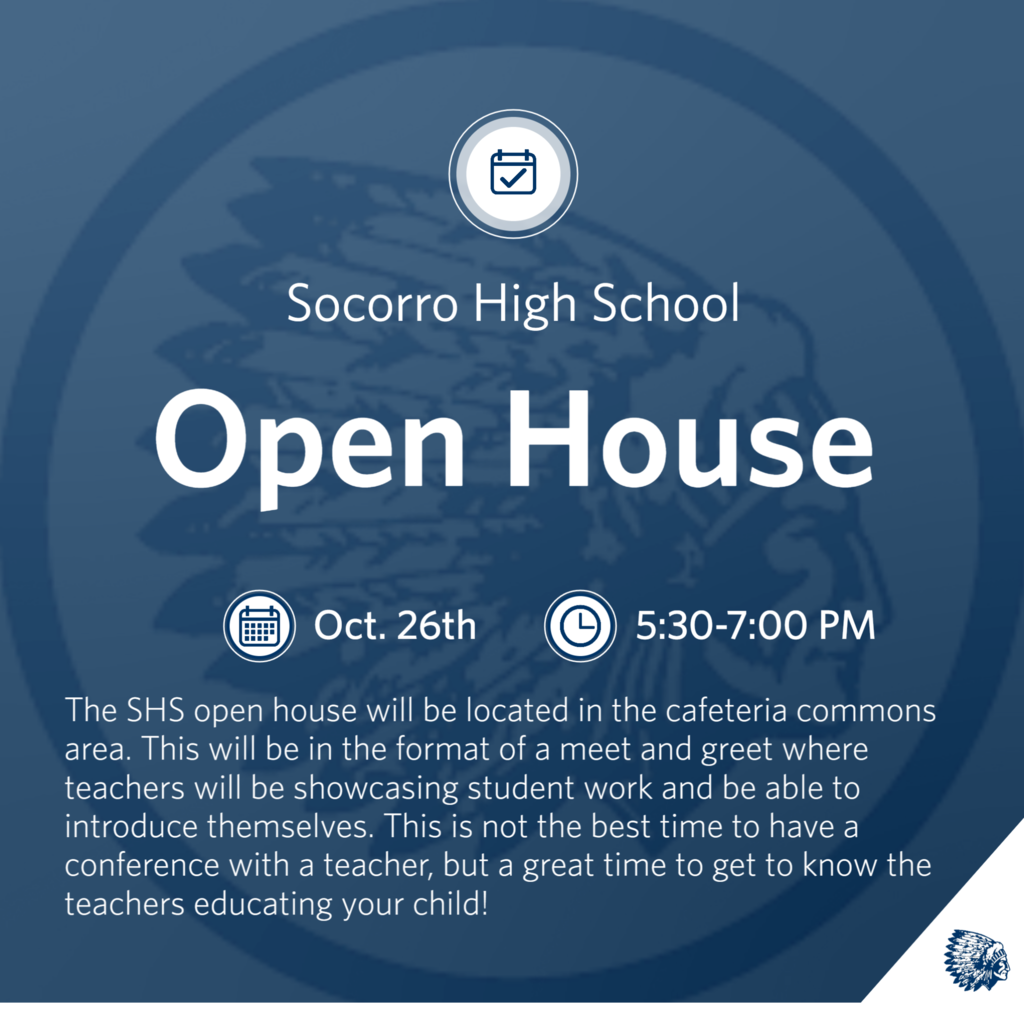 This #warriorwednesday SCS would like to introduce Brittany Martinez, the Dean of Students at Socorro High School. This is her first year with the district and her sixth year in education. Brittany is a certified School Counselor and a licensed Professional Mental Health Counselor. She lives in Magdalena with her husband and three children. She loves staying active and spending time with her family outdoors. We are so happy to welcome Brittany to our SCS family! #educatenurtureinspire #raisethebar #fosterpositivemindsets #buildrespectfulrelationships