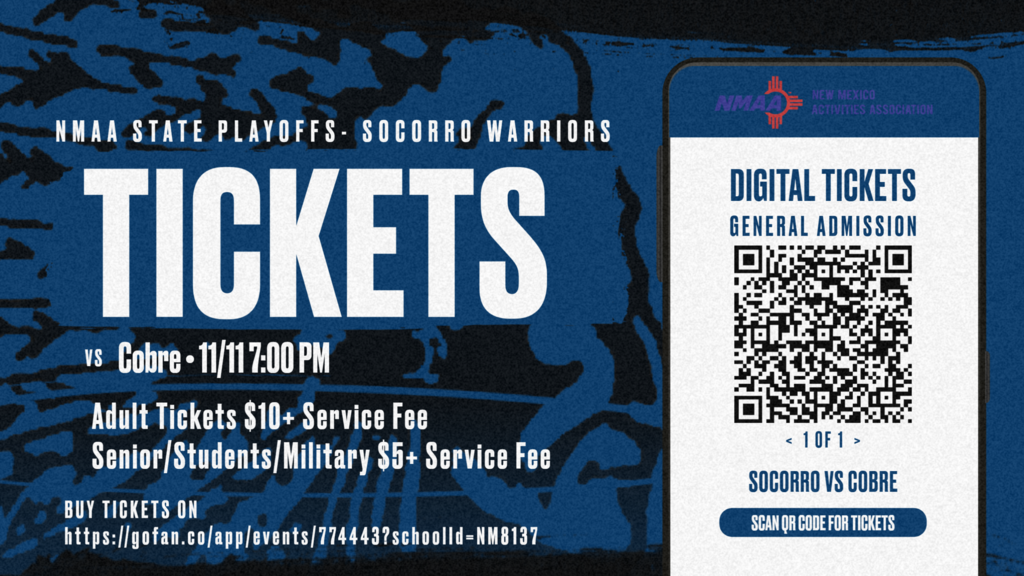 This week's #warriorwednesday is Holly Hemminger, a special education social worker housed at Parkview Elementary. This is Holly's 1st year with SCS, but she has been a licensed social worker since 2017. Most of her career she has worked with children, youth and their families but her heart has always been with the "littles" so she is excited to be in the position she is in! Holly, her husband and 2 children (Waylon and Melody) are happy to be in Socorro and are looking forward to making memories in their new community. Please help us to welcome Holly to our SCS family!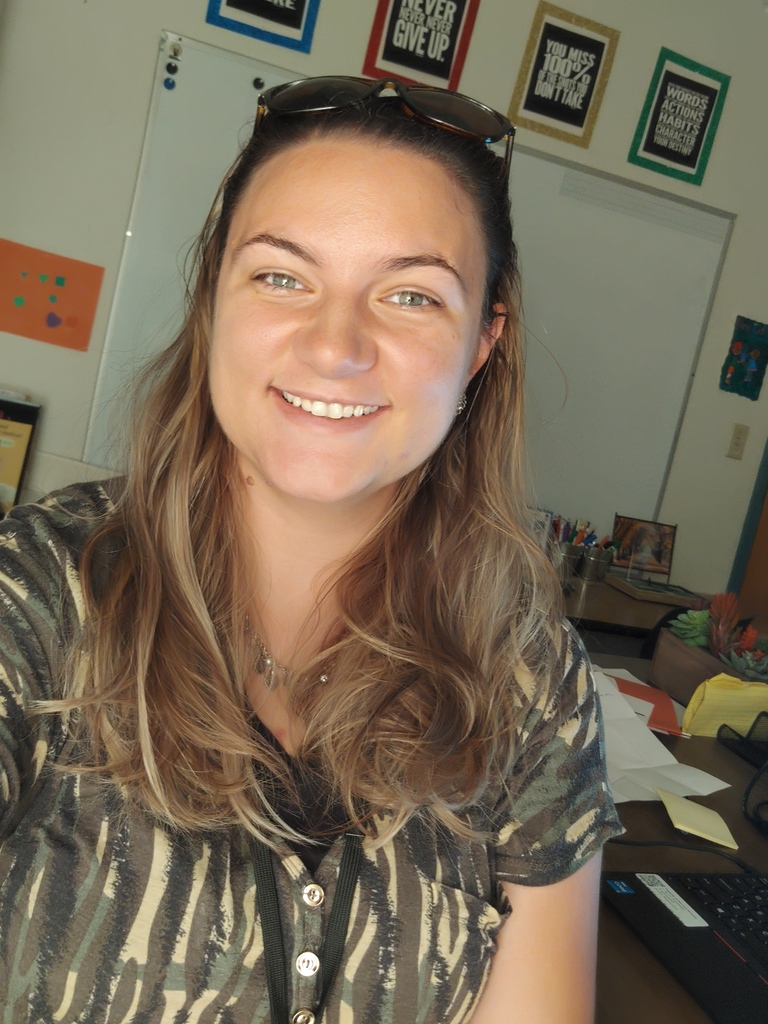 SHS Swim has started practicing for the 22-23 season! Practices are from 6-8 pm at the NM Tech Pool. There will be a parent meeting this Friday at 6 PM in the GRADS bulding.
Join community leaders and members from across Socorro County for a working summit — come together to answer:  What is the 100% Socorro Initiative?  What is the data behind the initiative?  What actions are being taken right now?  What can we do next?  What does 100% Socorro actually look like? Friday, November 18 · 8:30 am–2:30 pm New Mexico Tech Fidel Ballroom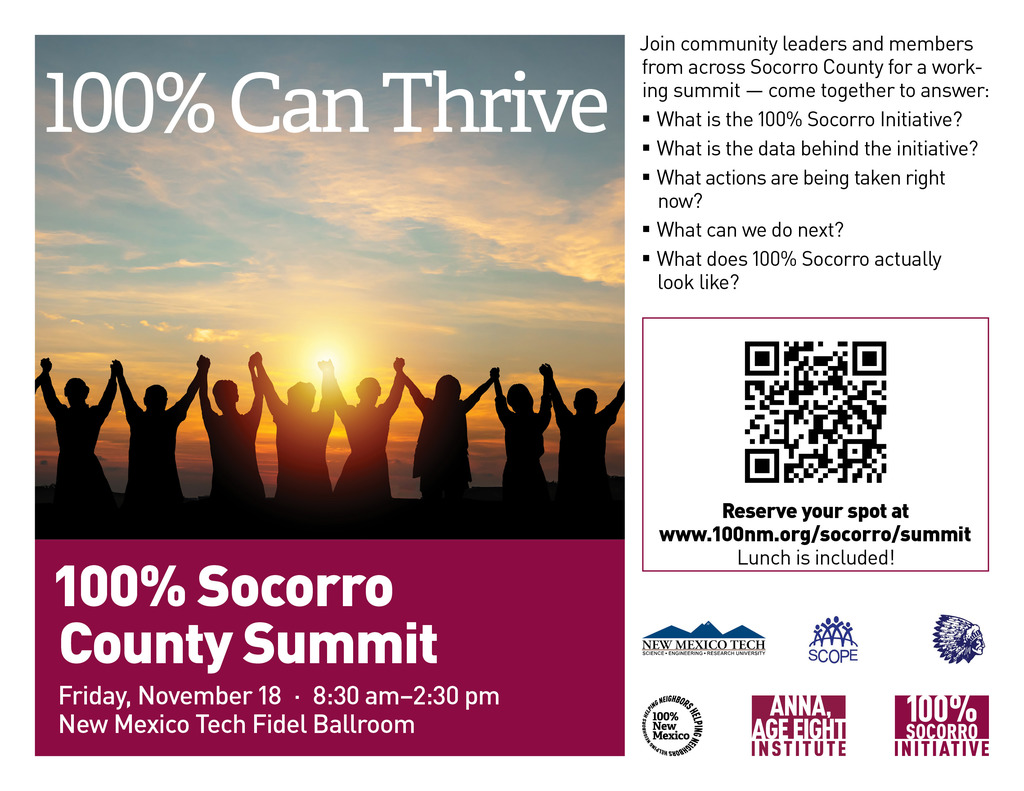 SHS and SMS parents, Students cannot wear costumes or face paint on Halloween day, Monday, October 31. We also ask that students not bring their candy after Halloween. Thank you for your cooperation.

Happy #warriorwednesday! Today we would like to introduce Luz Padilla, Attendance Admin Assistant at SMS. This is Luz's first year with SCS. She is an #shsgrad #classof2005 and proud mother of 5. She is always smiling and very kind to staff and students alike. Her positive attitude is a true asset to SCS. #educatenurtureinspire #onceawarrioralwaysawarrior #demonstrateprofessionalism #buildpositiverelationships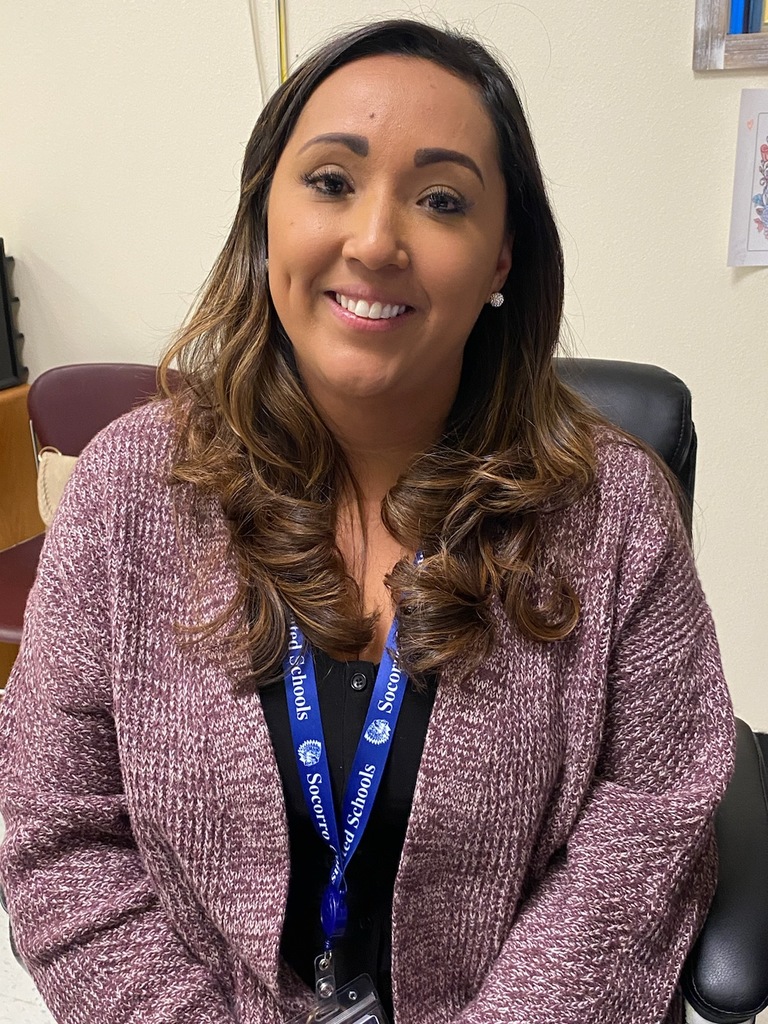 SHS Open House Wed, 10/26 530-7 PM!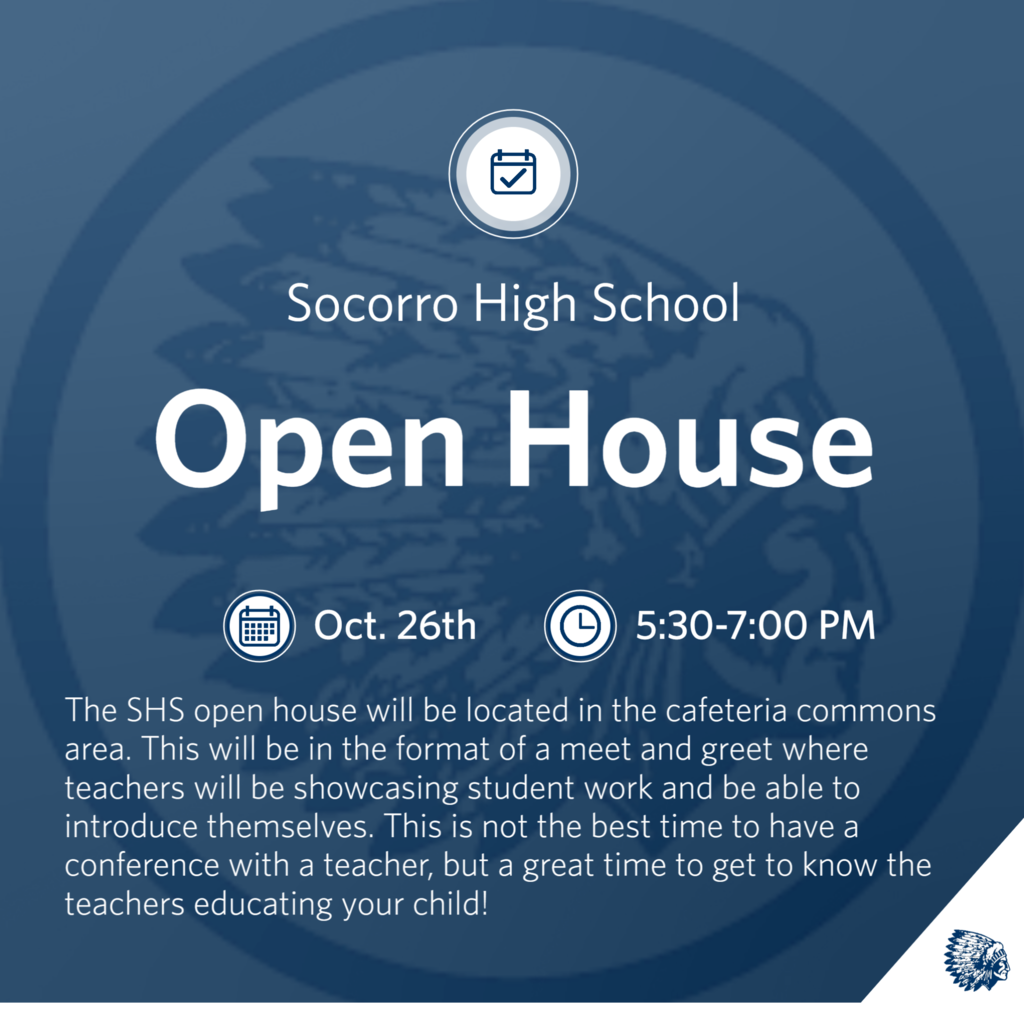 This #warriorwednesday SCS would like to introduce Brittany Martinez, the Dean of Students at Socorro High School. This is her first year with the district and her sixth year in education. Brittany is a certified School Counselor and a licensed Professional Mental Health Counselor. She lives in Magdalena with her husband and three children. She loves staying active and spending time with her family outdoors. We are so happy to welcome Brittany to our SCS family! #educatenurtureinspire #raisethebar #fosterpositivemindsets #buildrespectfulrelationships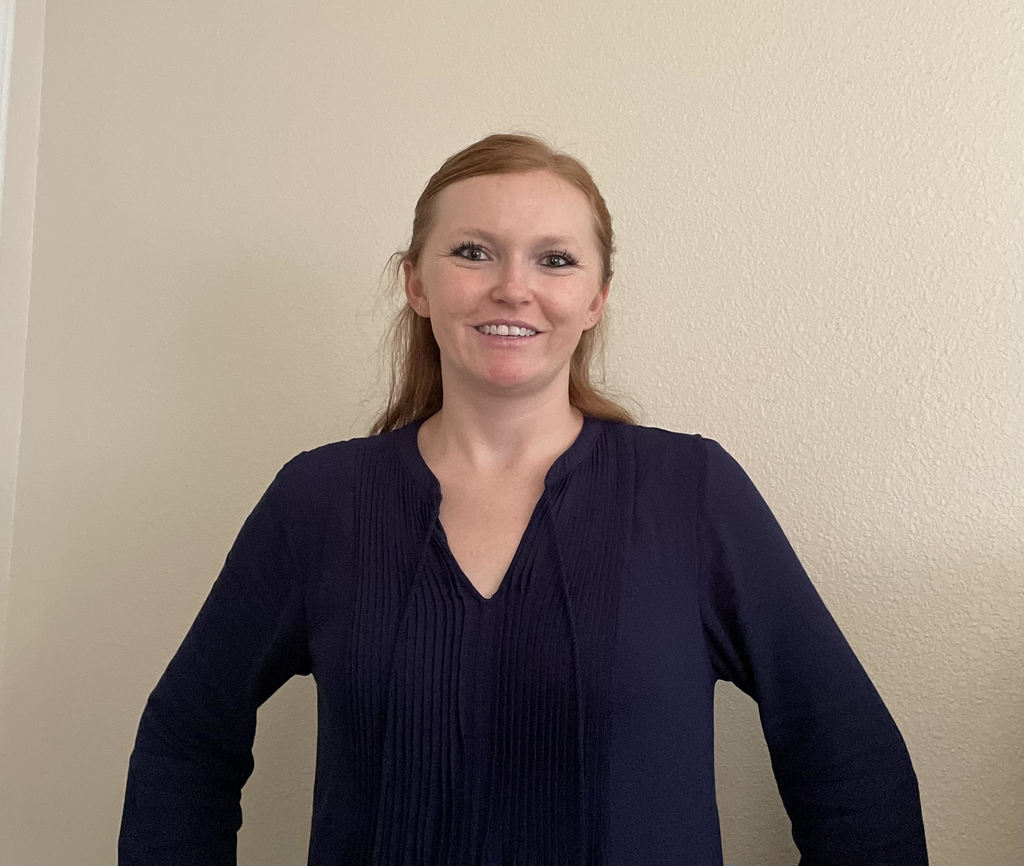 Parents of Socorro, This letter is a call to action to all of us. This last week we saw our second occurrence of fentanyl at our high school. Students have said it isn't being sold there but I fear it is just a matter of time. We have tried to be a diligent as possible to stop the drugs in our schools but I'm worried that if we don't get help from our community we will be fighting a losing battle. Most of our students aren't involved in buying or using drugs. I've been told that almost every student knows who is doing/selling drugs and can point them out. These students won't tell adults about the offenders because they feel that it isn't their business or because they fear being labeled a snitch. We need families to talk to their students to let them know that when they inform the adults about these users/sellers they might be saving lives. Parents if you notice something is "off" with your student, don't let it pass. Investigate to see what is going on in their life. Many parents in American now are wishing they would have pressed the issue with their students when they noticed something was amiss. When their students subsequently overdosed it was too late. Please know that our local law enforcement is helping us with SRO coverage at our middle and high school and we appreciate it. They are telling us that they arrest the same dealers over and over again. We need to demand a change in the way things are being done in this state. We need to hold the people who are allowing these dealers back on the streets accountable for our kids' sakes. Please make calls and raise some cain about this issue. We need your help. In the next few weeks we will be putting out information about a new program called "Dads on Patrol". We will be asking for dads in our community to come volunteer to help visit our hallways daily to provide more parent involvement in our schools. We hope some of you can help us out with this endeavor. Thank You, Ron Hendrix Superintendent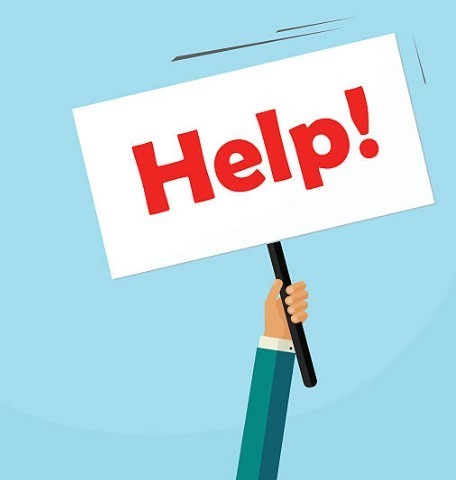 Kick off the Spooky season with a concert presented by your SMS and SHS students at Sarracino MS this Thursday night at 6pm!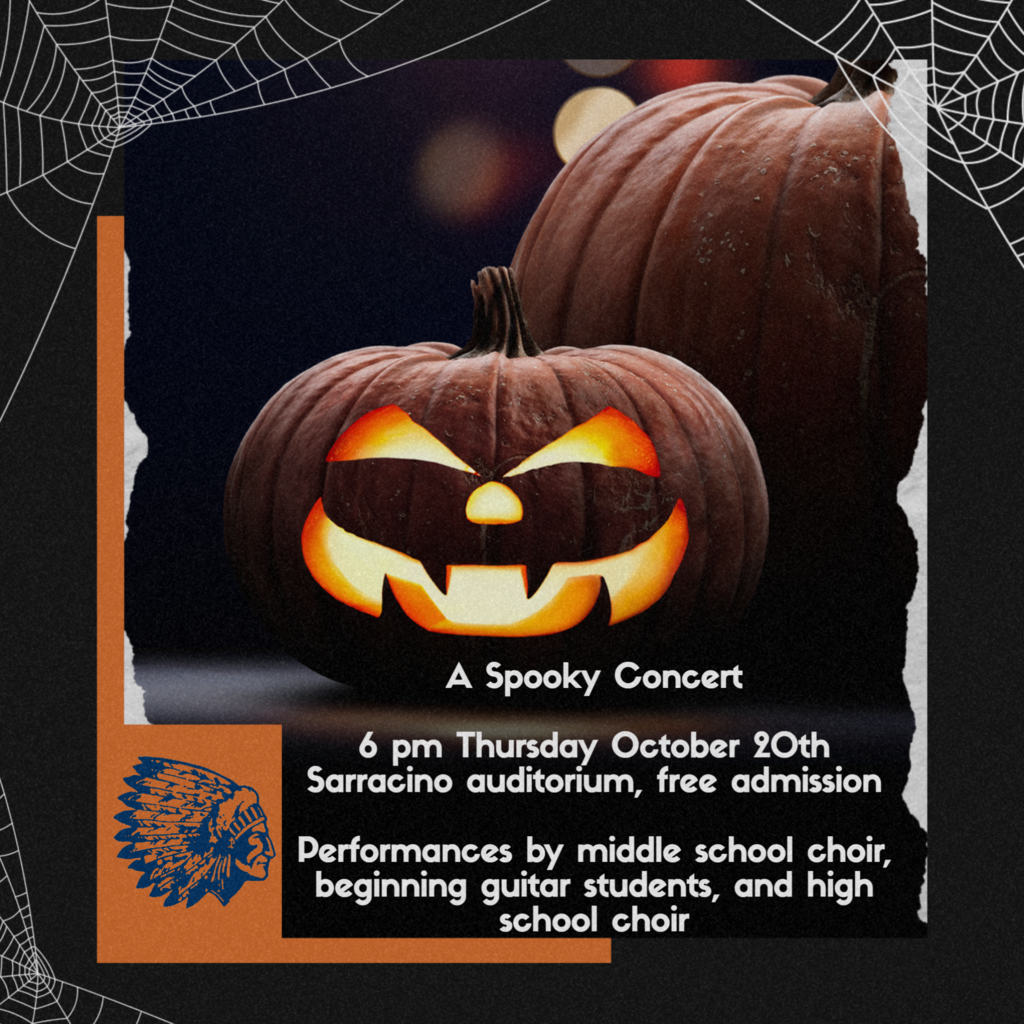 Any high school boys interested in playing basketball this season, there will be parent/player meeting Tuesday at 6 pm in the gym!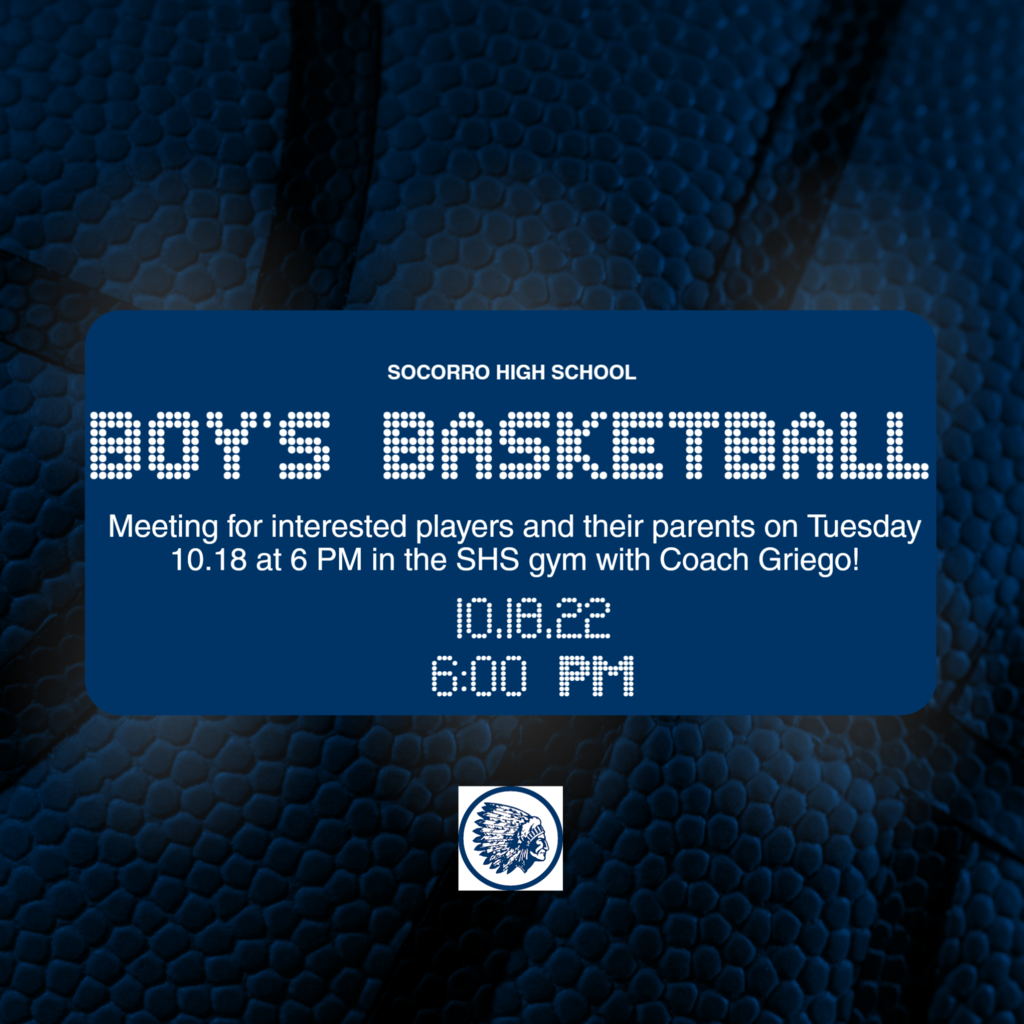 Homecoming events this week! It's a great day and week to be a Warrior! #GoWarriors 🏹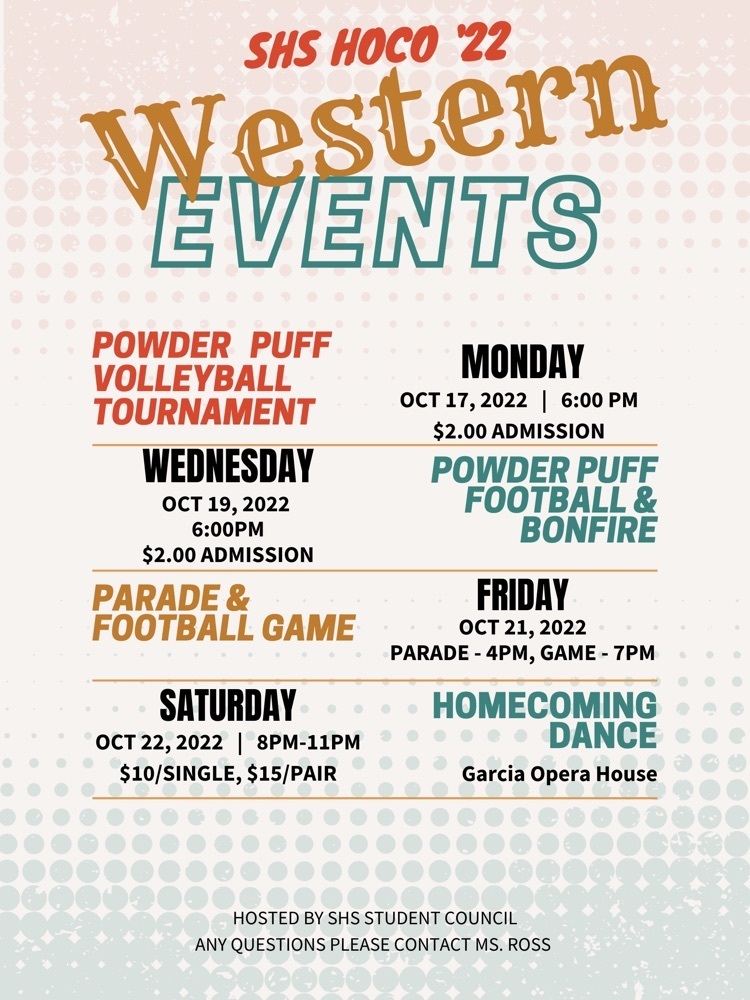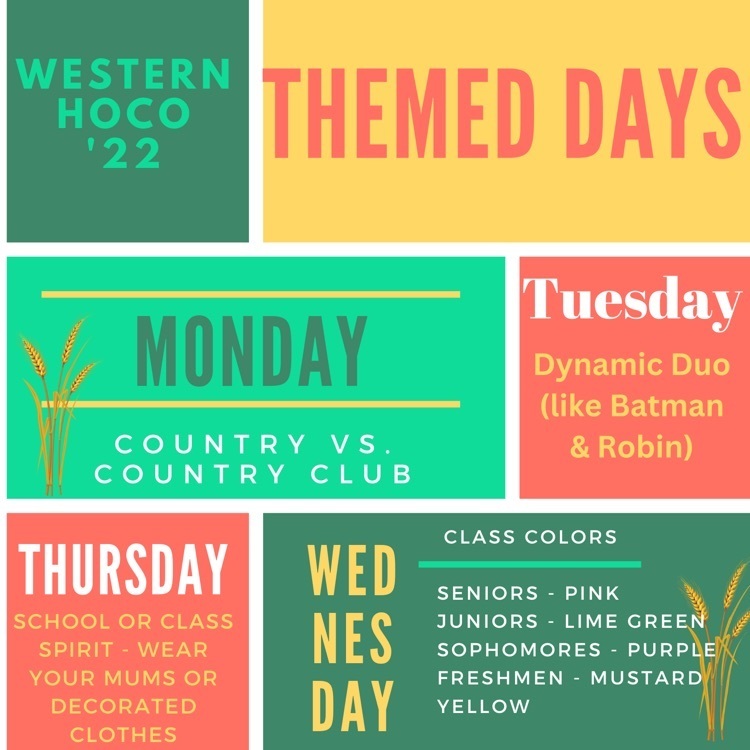 Happy #warriorwedesday! Today we would like to recognize Shannon Peralta, HR Specialist. Shannon has been with the district for 10 years. She's been an HR Specialist since May, 2021 and has mastered her role! Shannon has become a great source of information for our current and prospective hires. She has become a member of the New Mexico School Personnel Association to ensure she is current and up-to-date with HR mandates and trends. Shannon gets her job done quickly and accurately and is an asset to both Human Resources and Socorro Consolidated Schools! #onceawarrioralwaysawarrior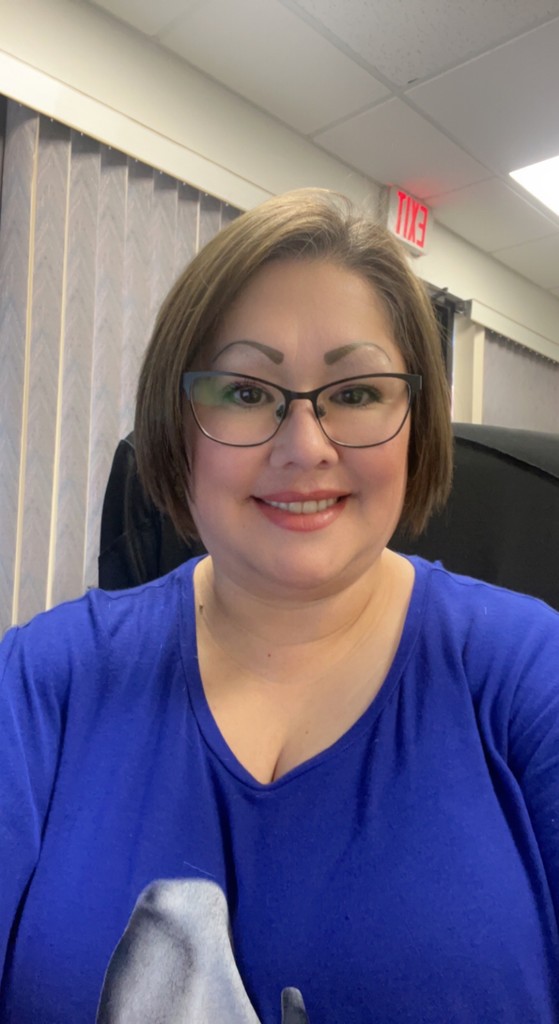 Check it out Warrior fans! Your Warrior football team is ranked #1 in the state in the NMOT Coaches Poll and in the Maxpreps rankings! Friday they return home to take on #6 rival Hatch!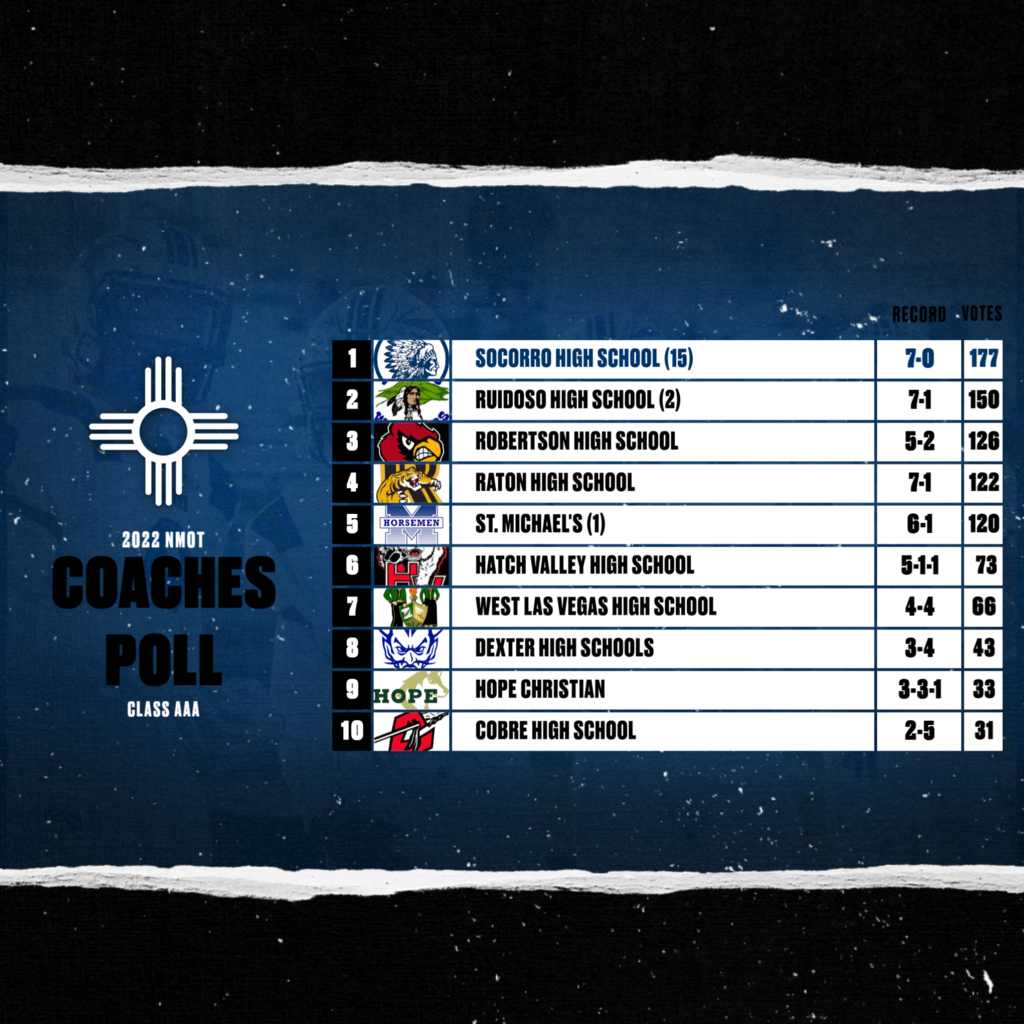 Head over to Walmart Socorro for any vaccines!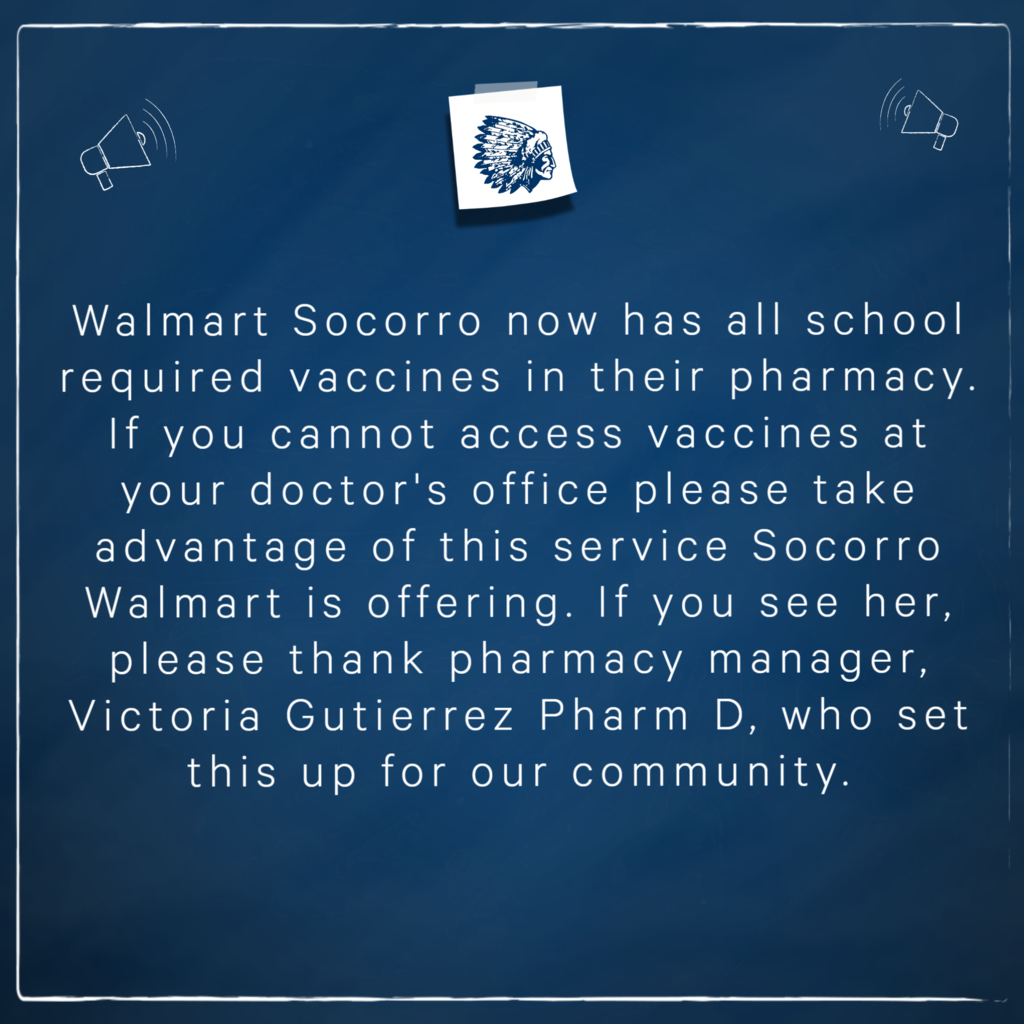 This #warriorwednesday SCS would like to recognize Julie Romero, Principal of Midway Elementary. This is Ms. Romero's 5th year with SCS and her 18th year in education. She goes above and beyond every day to ensure that her students are receiving the best education possible and having fun while doing it! She has grown the Parent Advisory Committee over her tenure and works tirelessly with her staff to put on a family night every month. Her dedication and commitment to our staff and students is amazing and we are so blessed to have her! #educatenurtureinspire #raisethebar #fosterpositivemindsets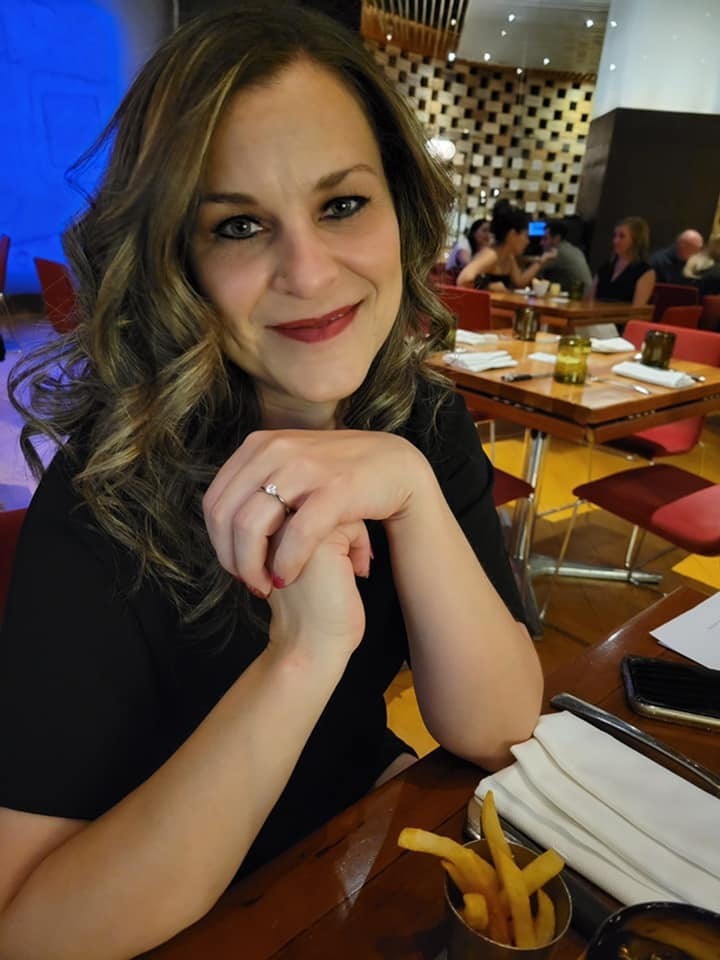 SMS families - We have several exciting activities this week! Picture Day will be Wednesday, October 5. Students can bring their money that day or parents can order prints online. SMS will participate in the SHS fundraiser to collect funds for cancer patients on Thursday, October 6. Students who donate between 25 cents or more can wear their favorite school appropriate hat for the entire day. On Friday, October 7, SMS students will have the opportunity to attend the International Balloon Fiesta in Albuquerque. Permission slips for this event are due on Wednesday and can be given to homeroom teachers. A sack lunch and breakfast will be provided.
Here is the link for supporters to purchase SHSXC gear from the BSN Team Store:
https://bsnteamsports.com/shop/UkDDvkuVoh
SHSXC 5k Fundraiser, Saturday, October 8 at City of Socorro Rodeo and Sports Complex. 9:00am--Socorro Striders and Riders 5k Run/Walk benefitting SHSXC The cost is just $5/person; additional donations welcome. Virtual options are available for out-of-town family and friends. Registration and donations can be completed online at:
https://runsignup.com/Race/NM/Socorro/SSR5kFallSeries1
or in person starting at 8:15am on race-day. Additionally, checks can be made out to "SHS Cross Country Team".
SHS Swim will be holding preseason practice starting October 4th on Tuesday, Wednesday, and Thursday's from 7-8:30pm at the NMT pool. All students 7th - 12th grade are welcome. Any interested student will need a completed physical packet and proof of concussion course completion before starting. To start receiving information about the swim team download the REMIND app. Students text 88ae6 to join. Parents text gdk4626 to join.

For today's #warriorwednesday we would like to introduce you to Matthew Lukow, our new IT Specialist. Matthew graduated from Aztec High School in 2011 and has always had a knack for IT. He has an Associate's Degree from San Juan Community College and hopes to finish his IT degree from New Mexico Tech. He likes helping people, and working with technology. Matthew has been a great addition to our IT Team, he is friendly, helpful and extremely knowledgeable. Please help us welcome Matthew to Socorro Consolidated Schools! #educatenurtureinspire #raisethebar